NOTES FROM A CITY
Nuno's Porto
Creative Director of Casa Nu Mar and our good friend Nuno Marques recently hosted us for a long weekend in his beloved city, Porto. We sat down by the river one morning and over surprisingly strong espressos and Pastéis de Nata asked for his thoughts on where to eat, drink, surf and more in the city he calls home. Read on below.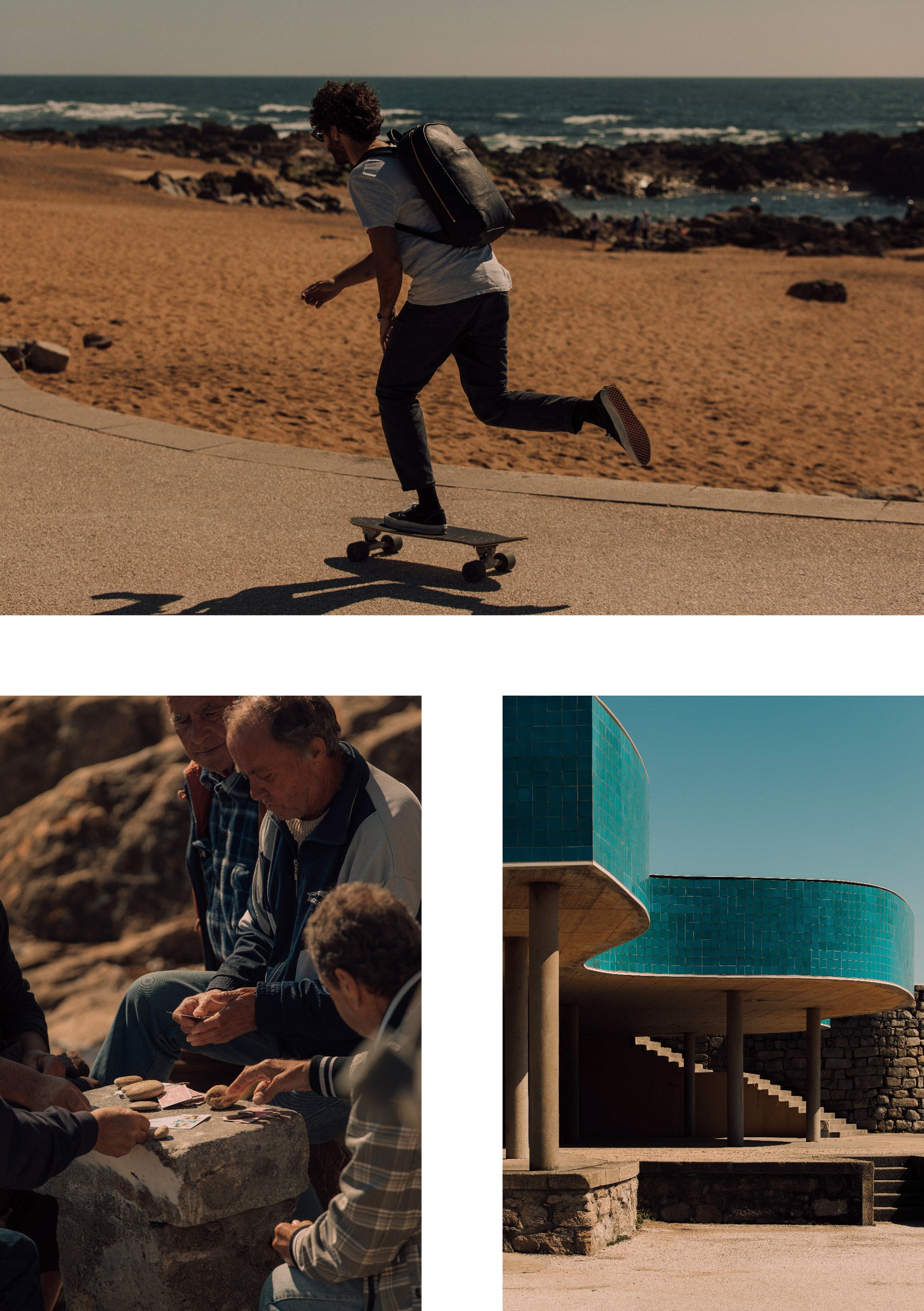 You're a big seafood guy, what are your go-to restaurants?
"My favourite restaurant is 'Salta O Muro' - you can experience real Portuguese culture here and eat with the locals. My go-to dish is the sea bass with Carm Reserva white wine. For a slightly more modern vibe I'd recommend 'Sempre Assar' which is only a few meters away and owned by the same family. Again, the sea bass is my top choice served here with Açorda de Ovas. Enjoy!"

Best area for a relaxing morning surfskate?
 "The best spots are Casa da Música and the all of the seaside sections from Matosinhos to Downtown. It's almost a completely straight line on smooth surface with the ocean and river on one side and stunning Porto architecture on the other."

Favourite cafe for a morning coffee and pastries? 
"My two favourite places are 'Terrárea' very near to Matosinhos beach and 'Urbana' in the Foz area. Delicious, traditional pastries made fresh every morning and also healthy choices to charge the mind and soul."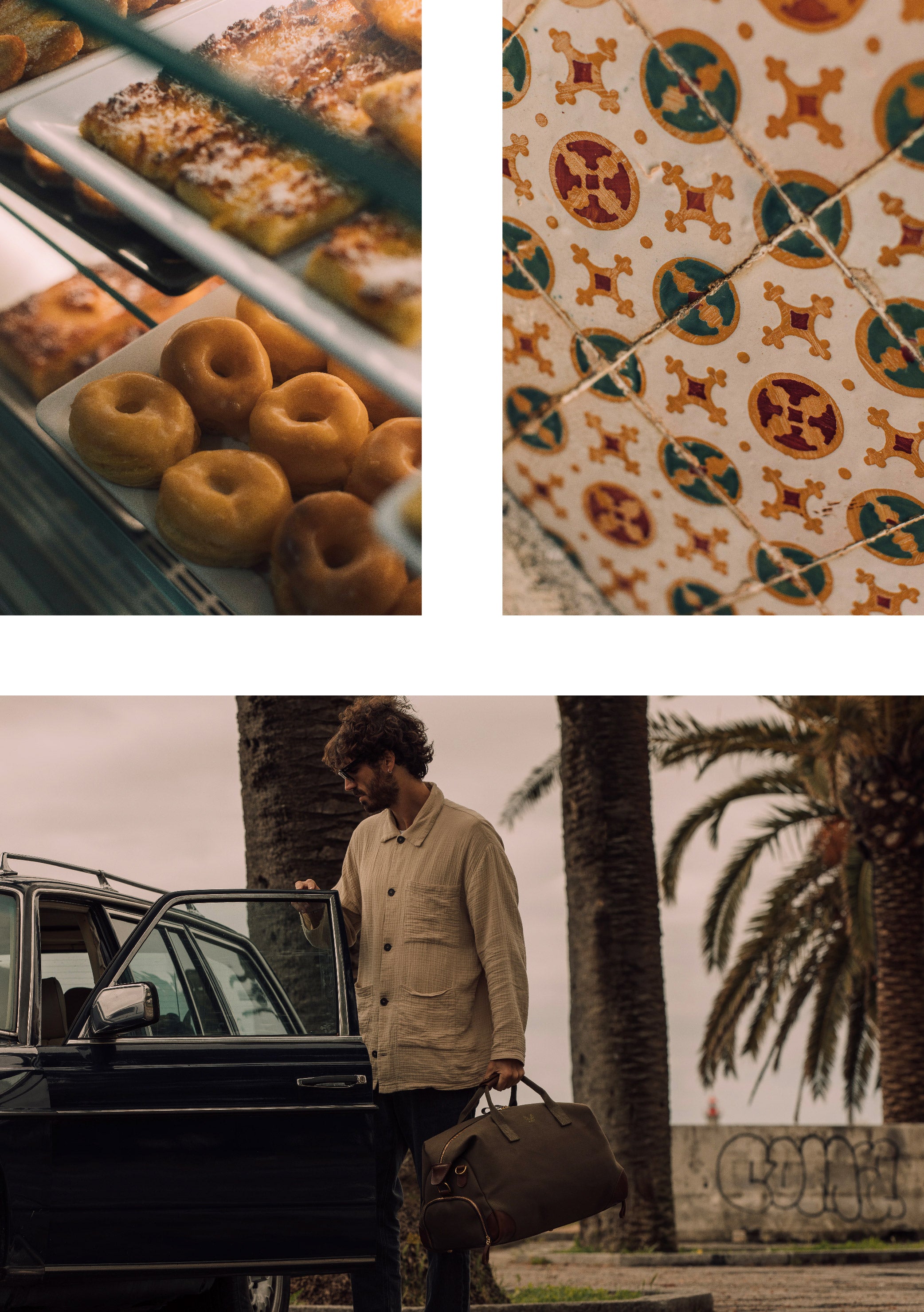 Favourite menswear stores in the city?
"I like, 'La Paz', 'Portuguese Flannel', 'Feeting Room' and 'Casio' – All really unique concept stores with great pieces and well located in easy to reach points of the city."


Best nightclubs / late bars that are worth a visit while in porto?
"It's got to be 'Plano B', 'Pérola Negra' and 'Industria Club'. I'd say they're the top three spots and I've enjoyed (probably a few too many) late nights in them all."


Where would you recommend to see some live music?
"By far my favourite live music event in Portugal is 'Primavera Sound' - it only happens once a year (in June) and it's located in one of the best spots in Porto - Parque da Cidade."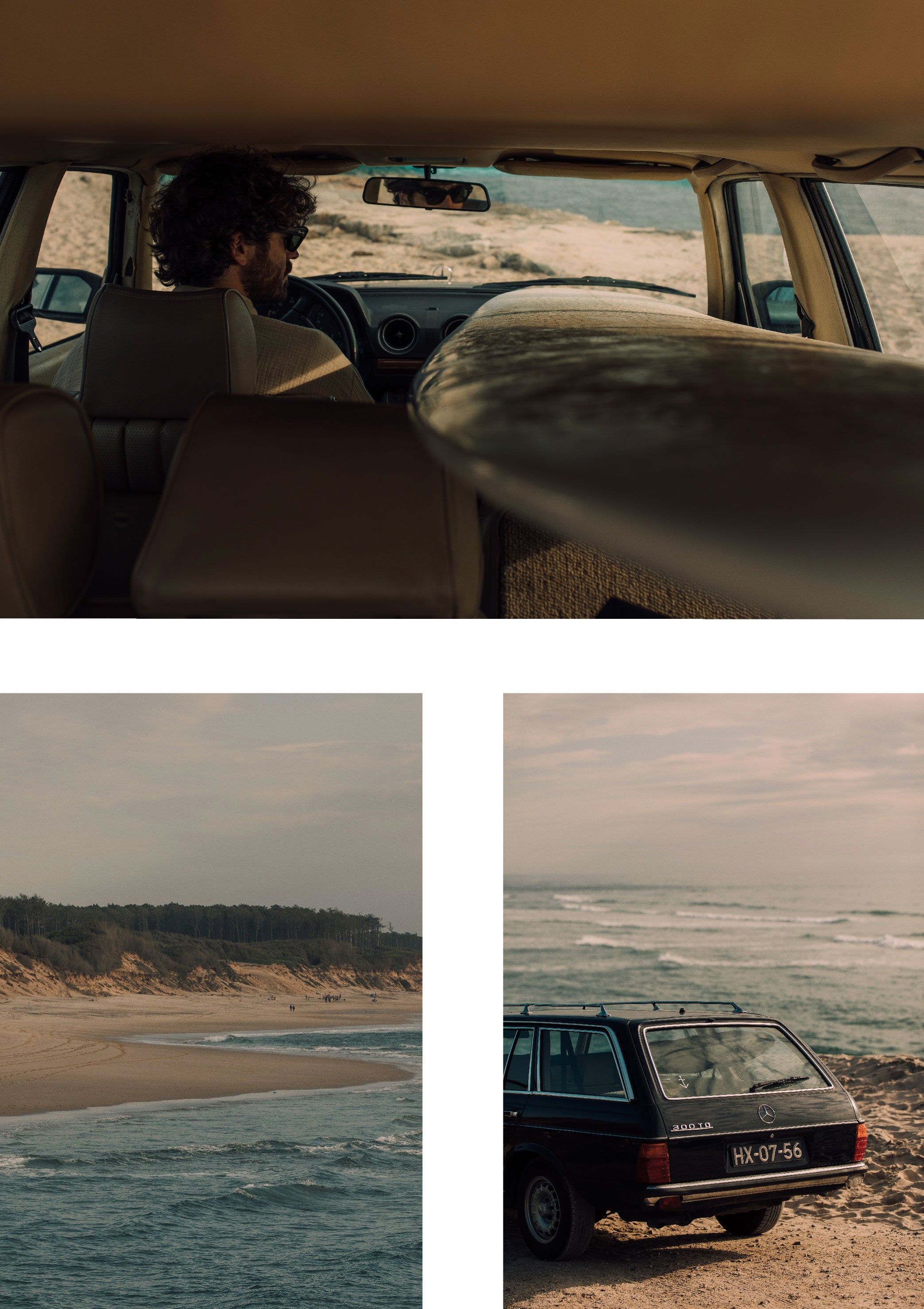 Best beach for a surf in Porto? 
"I would say Matosinhos when conditions are good, as it's right in the centre of Porto. It's a fun wave and it means a lot to me as I worked on this beach for many years as a coach. It's super easy to get to - even without a car - and perfect for beginners and intermediates. You can hire a board or SUP right on the beach from Onda Pura surf school. Porto has an amazing coastline for surfing though, so if you have your own board, head south and you can find different types of waves for all levels.

Best place for a stroll to take in old town architecture? 
"My favourite spot is, 'Foz Velha', but obviously there's lots to see in Downtown Porto too, so well worth a visit. I personally prefer Foz as there will always be fewer tourists there so it's nice and chilled but you'll still see the famous colourful tiles that Porto is so well known for."