A DESIGNER'S PERSPECTIVE
Objects of Soul & Purpose
For me, a product either has a soul or it doesn't, it's a binary one or zero, dead or alive.
RUPERT SHREEVE, DESIGN DIRECTOR, BENNETT WINCH
It has nothing to do with rarity or price, nor is it sentimental. Soul is a quality emitted from something - whereas sentiment can be attached to anything. I've become quite brutal in my approach to belongings and honestly own very few. I gravitate towards things that I see a future in, things that can be fixed, ideally not too often, and that can age gracefully. I believe that to have soul a product has to be the result of some human craft, answer a genuine need and have an aesthetic intrinsically linked to its function.
It's easy to find quality in vintage objects because they've already proved themselves. If something's lasted fifty years and looks better for it, the chances are it'll do the century. The hard thing is finding modern products that compete. There's charm in the heavy handling and engine rattle of a classic motorcycle or in the way a fifty-year-old leather jacket will fit you better year on year, but you can't open a five-year-old MacBook Pro and bask in the nostalgia of a crippled operating system and a swollen battery; nor are you able to, because you won't have the right charger. Though I have to admit, Mr Jobs and Mr Ive brought a level of material integrity to Apple that consumer electronics hadn't seen for some time, there's no escaping the fact that putting software in a machined aluminium case is like putting ice-cream in an AGA oven. It's for that reason that I love the mechanical. Objects free of technological obsolescence and designed to last a lifetime.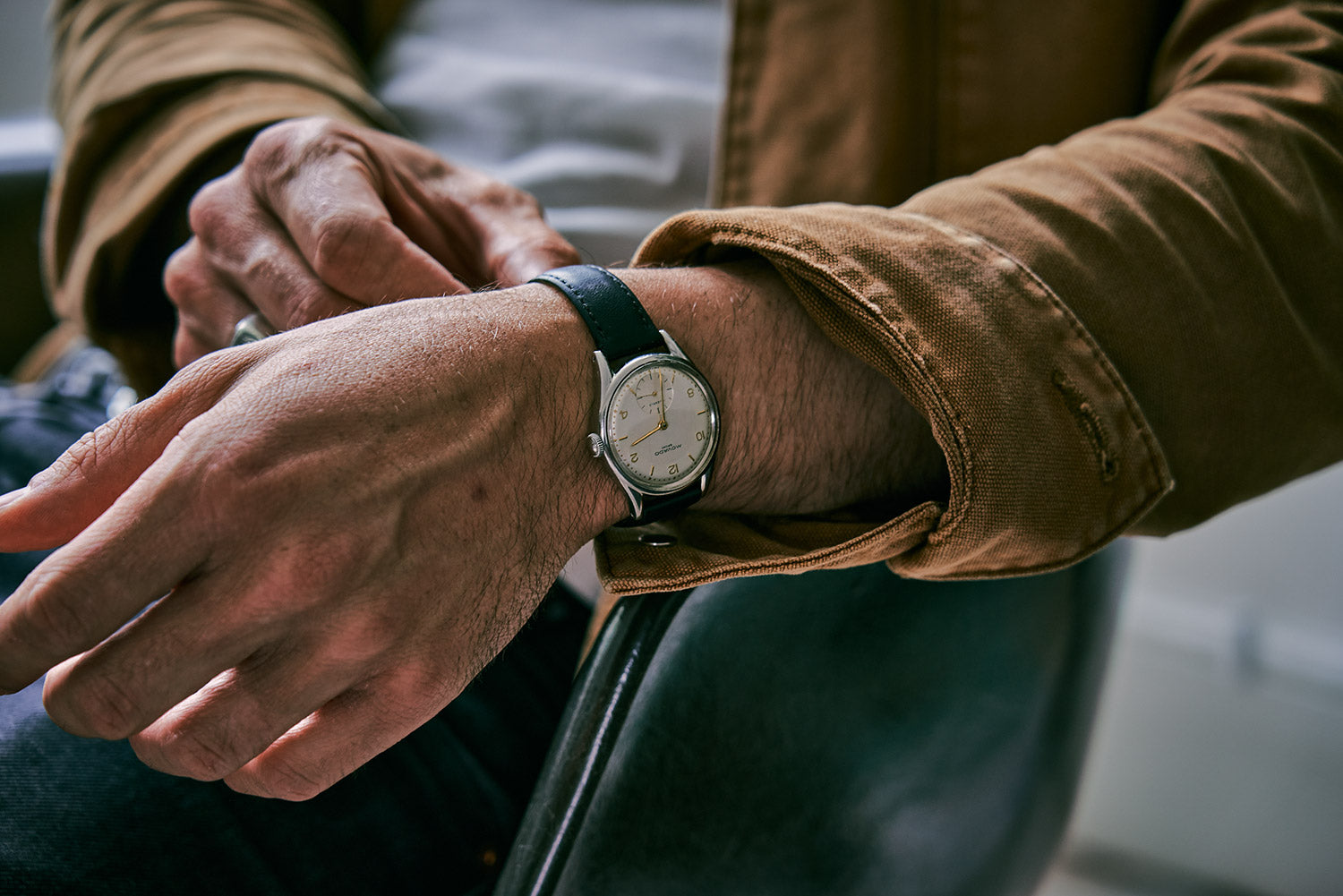 1940's Movado Sport Watch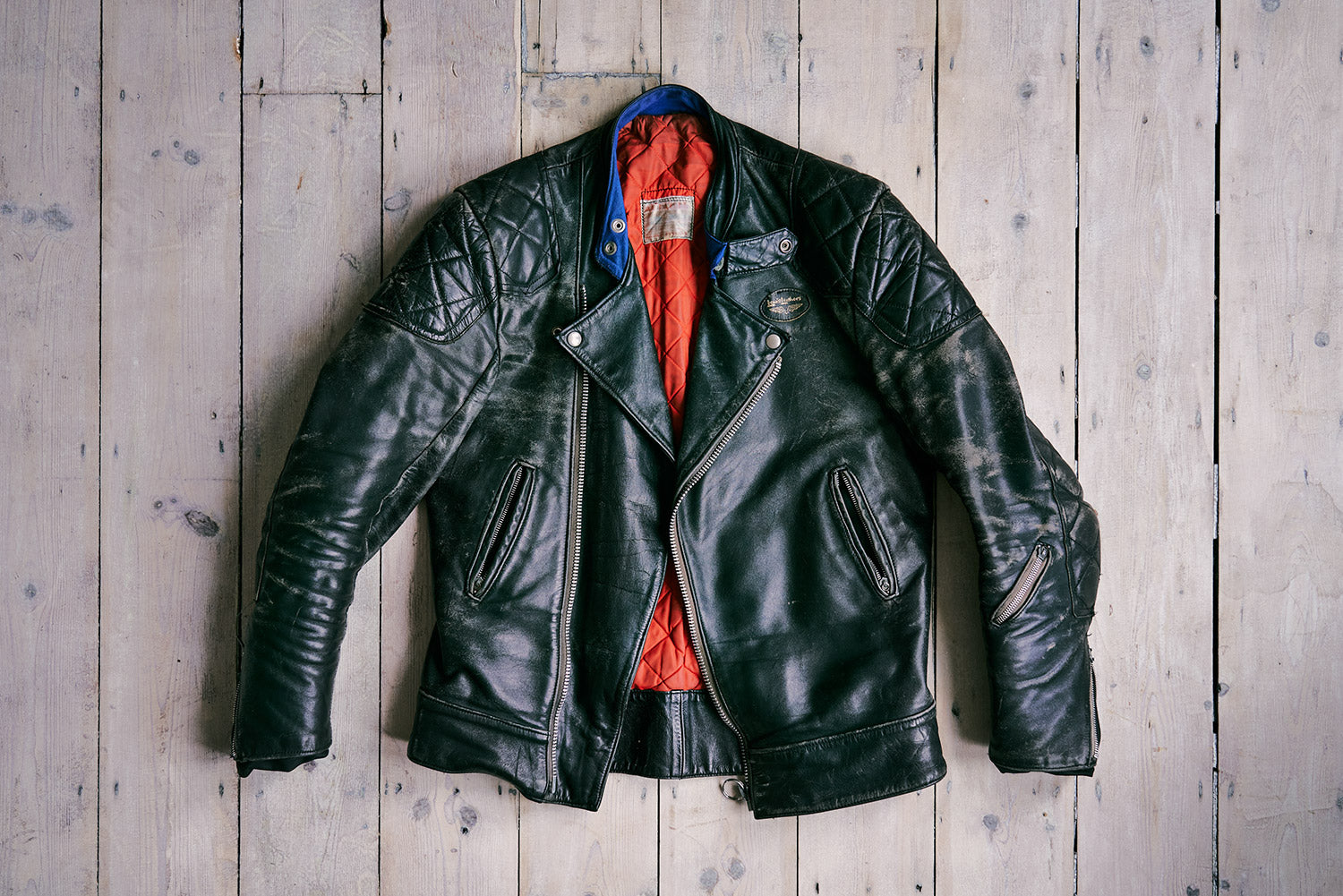 1970's Lewis Leathers Monza Motorcycle Jacket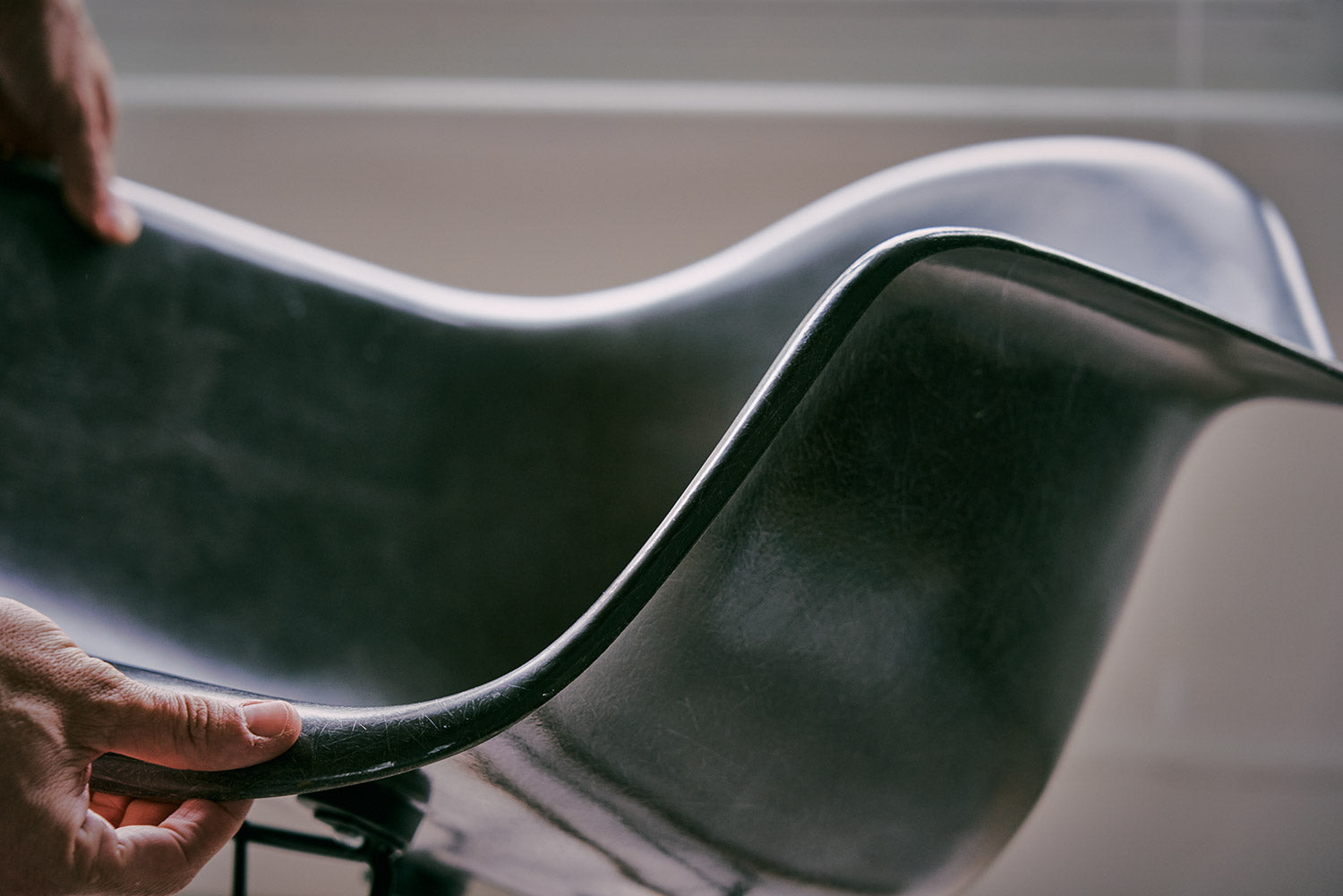 1950's Eames Rocker by Herman Miller
I drive a fifty-year-old Triumph Daytona which in my opinion is a perfect example of a soulful product. It's effectively an exposed engine built to the proportions of a human; arguably the only bit of decoration on the whole bike is the tank badge - the signature on a masterpiece. It could not be more balanced or beautiful. Every individual component is engineered to be perfectly functional, yet the sum total is a work of art. It's this admiration that sees me happily endure hundreds of hours of blind mechanical endeavour and countless rides in breakdown recovery vans - blame the keeper not the beast.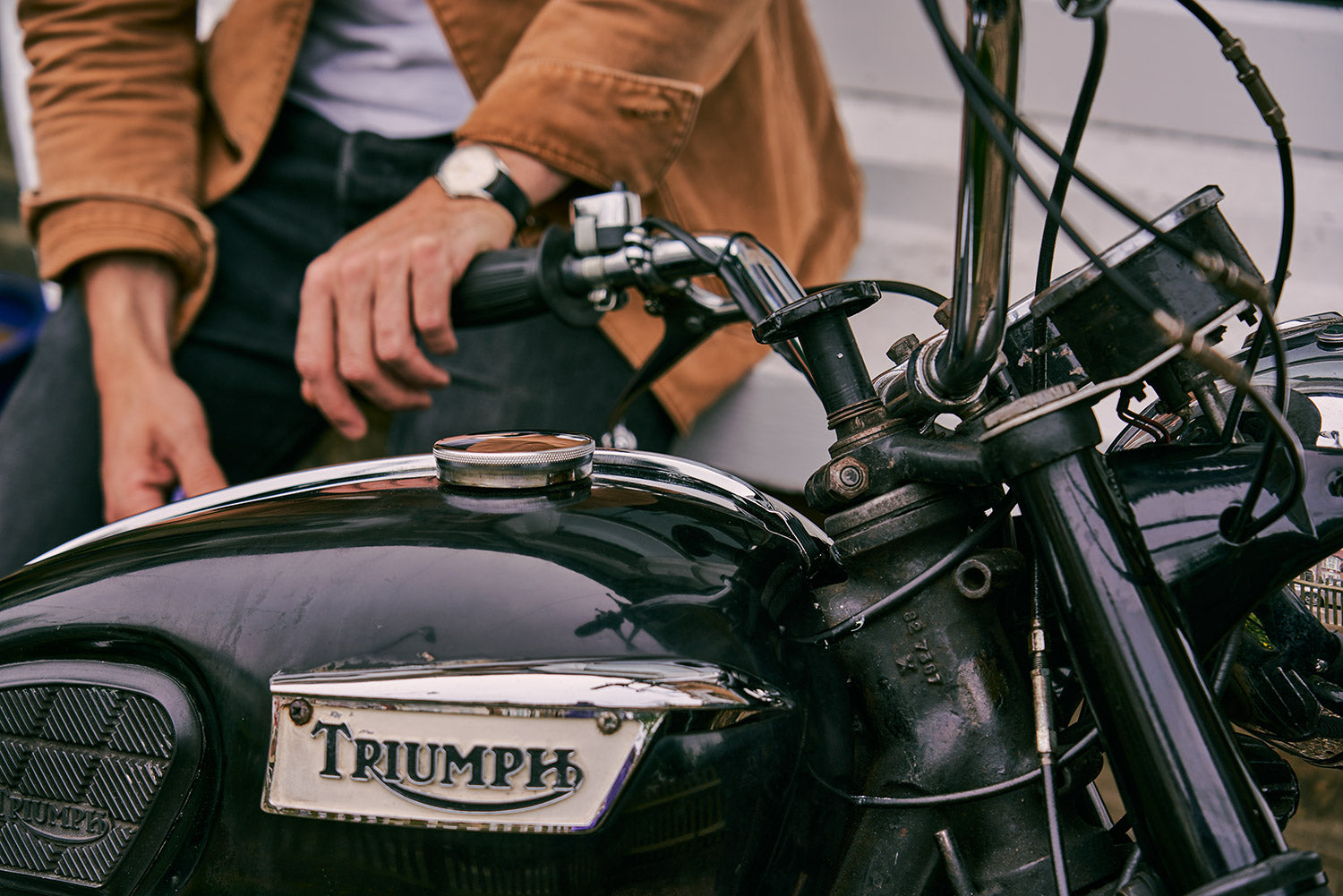 1970 T100R Triumph Daytona
I've been designing products my entire professional life and guilty of some pretty ugly stuff early on. I started out working in commercial consultancy on everything from fast moving consumer goods to medical devices and flat screen TV's to automotive interiors. Even though it was an unbelievable experience, I realised that the majority of it was landfill. I greatly respect the inventive side of commercial design, it is the constant re-skinning of the same product to appease 'newness' and seasonal trend that I struggle with. The final straw was getting asked to make a product look a bit cheaper, as the one I'd designed looked better than the more expensive version. I'm not suggesting for a moment that mine was any good, it was a tart of an object, but the concept of designing something to look bad is surely the last commercial brief you take on.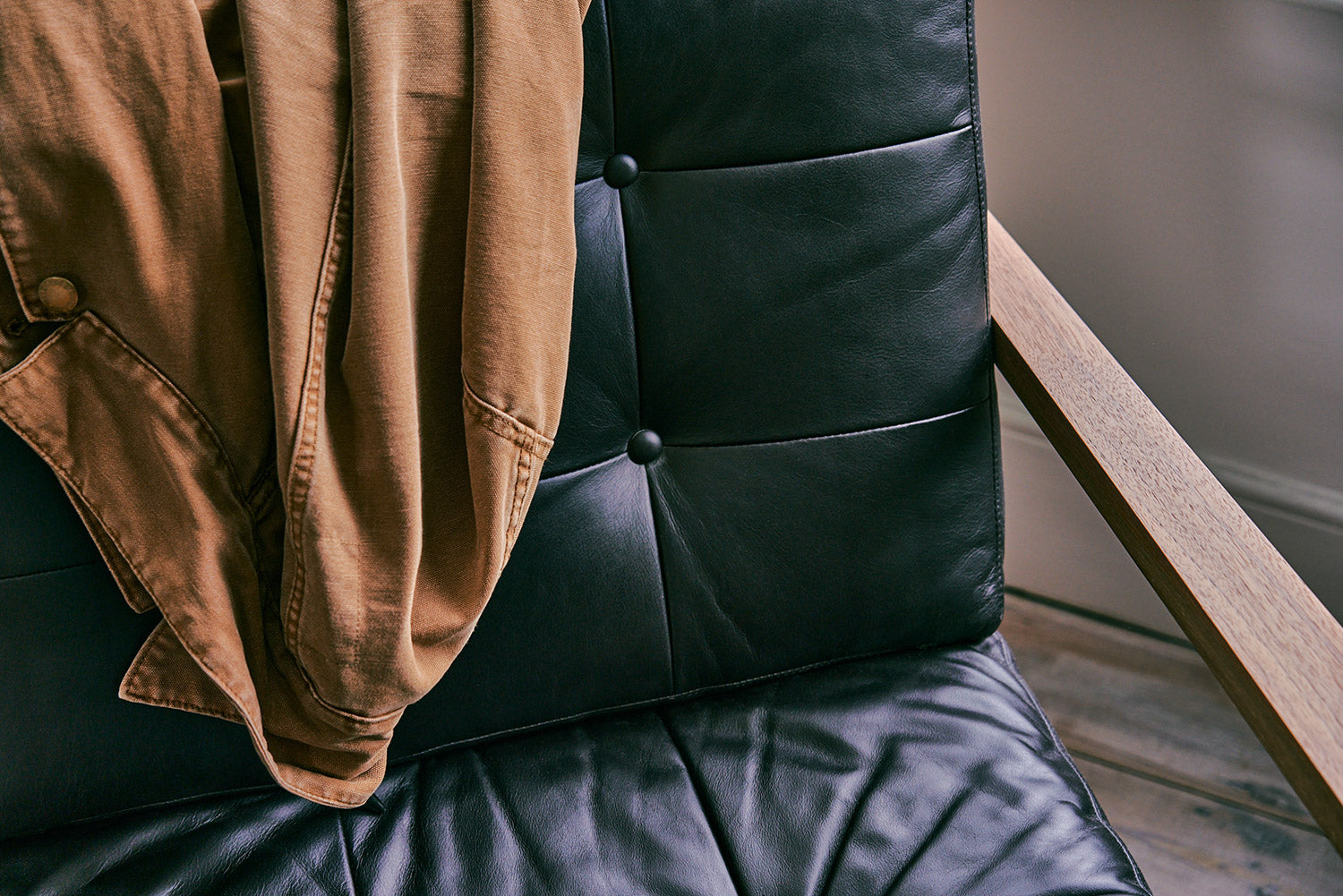 2015 Lounge Chair, personal project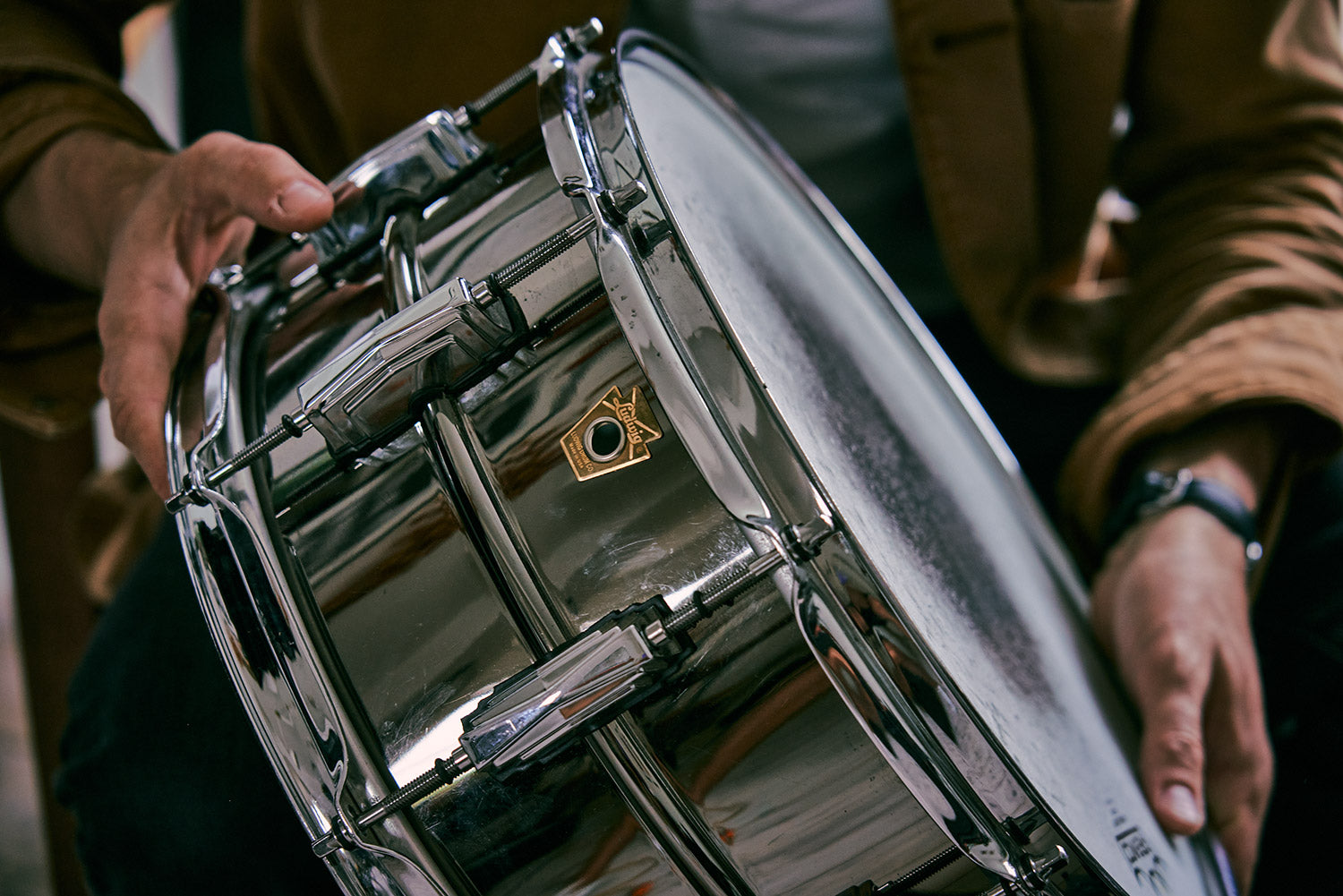 2015 Ludwig Black Beauty Snare Drum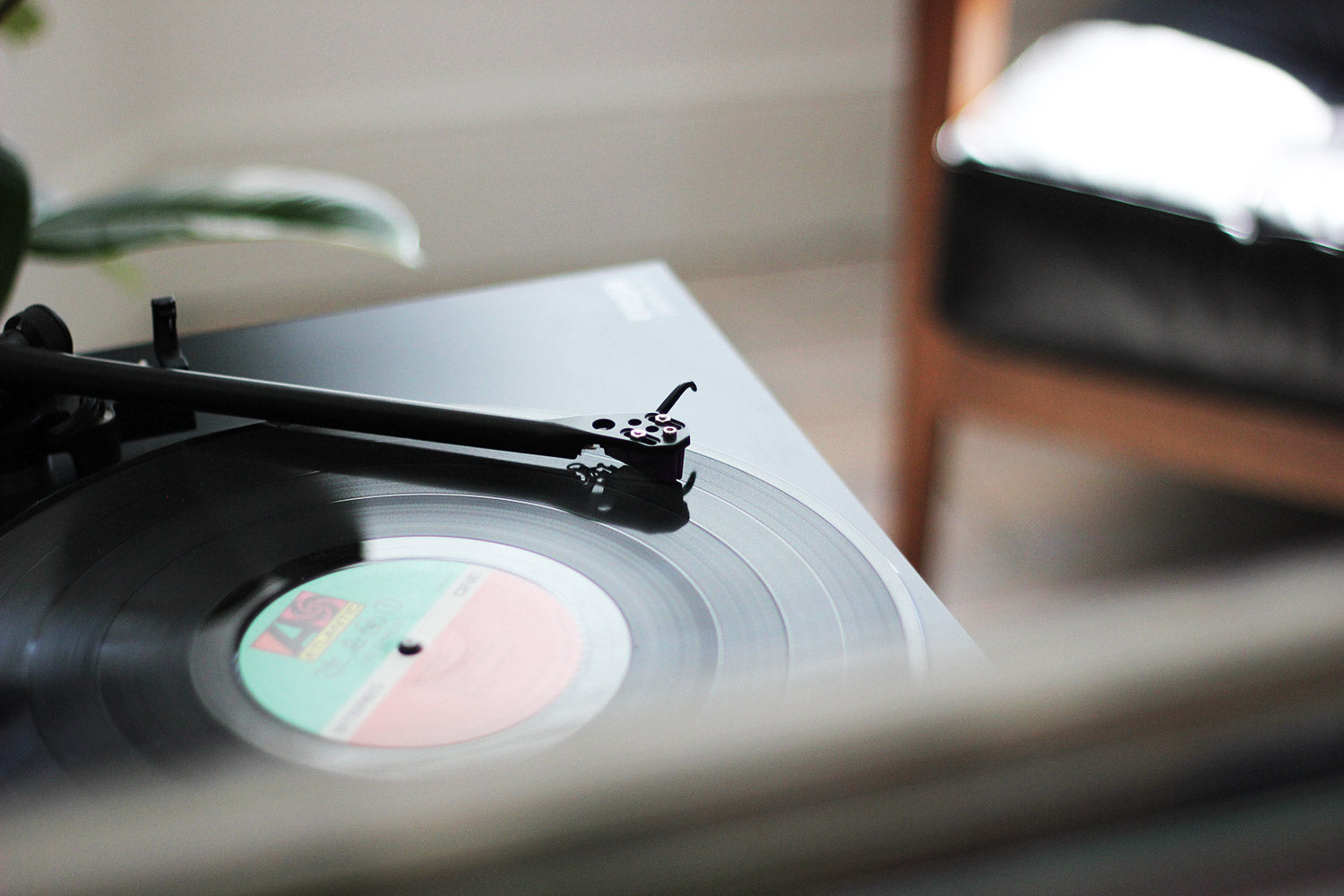 1982 Rega Planar 3 Turntable
Nowadays, I'm driven only by a desire to create objects that last a lifetime using quality materials and native skills. Objects free of seasonality or any contrived aesthetic. To me the fundamental principle of good design is removal; the art of stripping a product to only its raw material and most intuitive form. Aesthetic bound to function and neither compromised in any way.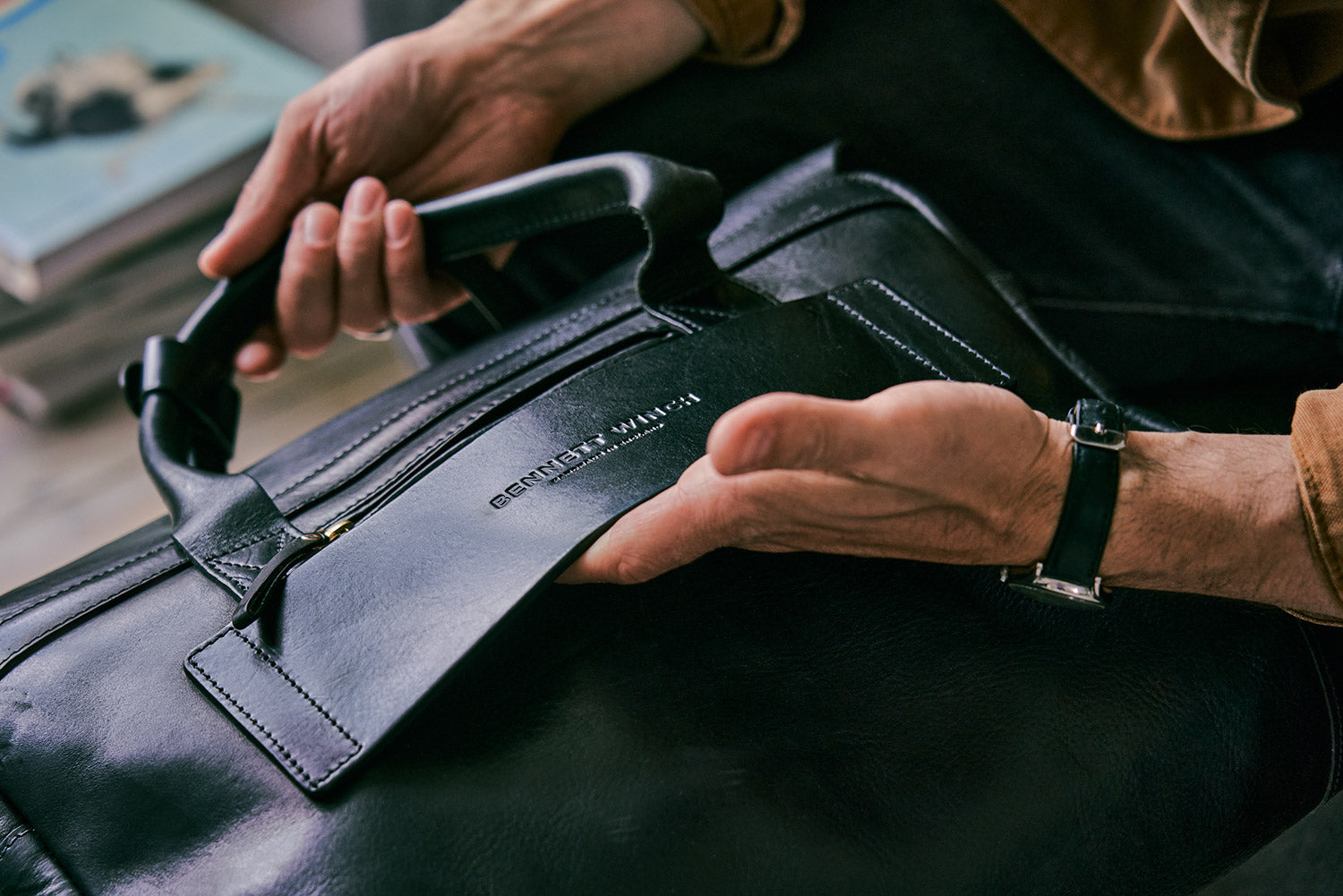 2018 Bennett Winch Leather Brief, pre-production prototype
I'm well aware that it sounds odd coming from the design director of a 'luxury' goods brand, but the last thing the world needs is more product. I am in this position only because of how painfully aware of that I am. Our attempts as a company to create objects with substance is a reaction to meaningless consumption and instead a promotion of discerning minimalism; a life of fewer but better objects.
There's no escaping the fact that humans need tools to live in the modern world, but far less than we're led to believe. Let's not surround ourselves with landfill but instead with objects of soul and purpose.