REIMAGINGING CRAFT 01:
The Backpack
'Reimagining Craft' is the founding principle of Bennett Winch and defined as 'the adaptation of traditional skills and materials for a contemporary world.'
BENNETT WINCH
This series of journals deconstructs key products to give an insight into our design process. Our products all follow a strict code of minimalism, but as the saying goes, the devil lies in the detail. Consider this your invite to the meet the devil! First up is the backpack, the steadfast ally for the active and hands free. It's proved itself time and time again as one of the best bags for commuting.
Inspired simply by getting our belongs from A to B but better - hundreds of hours of development and intensive rounds of 'destructive' field testing has enabled us to create one of the best backpacks in class. A balance of function, material integrity and a brutally honest aesthetic.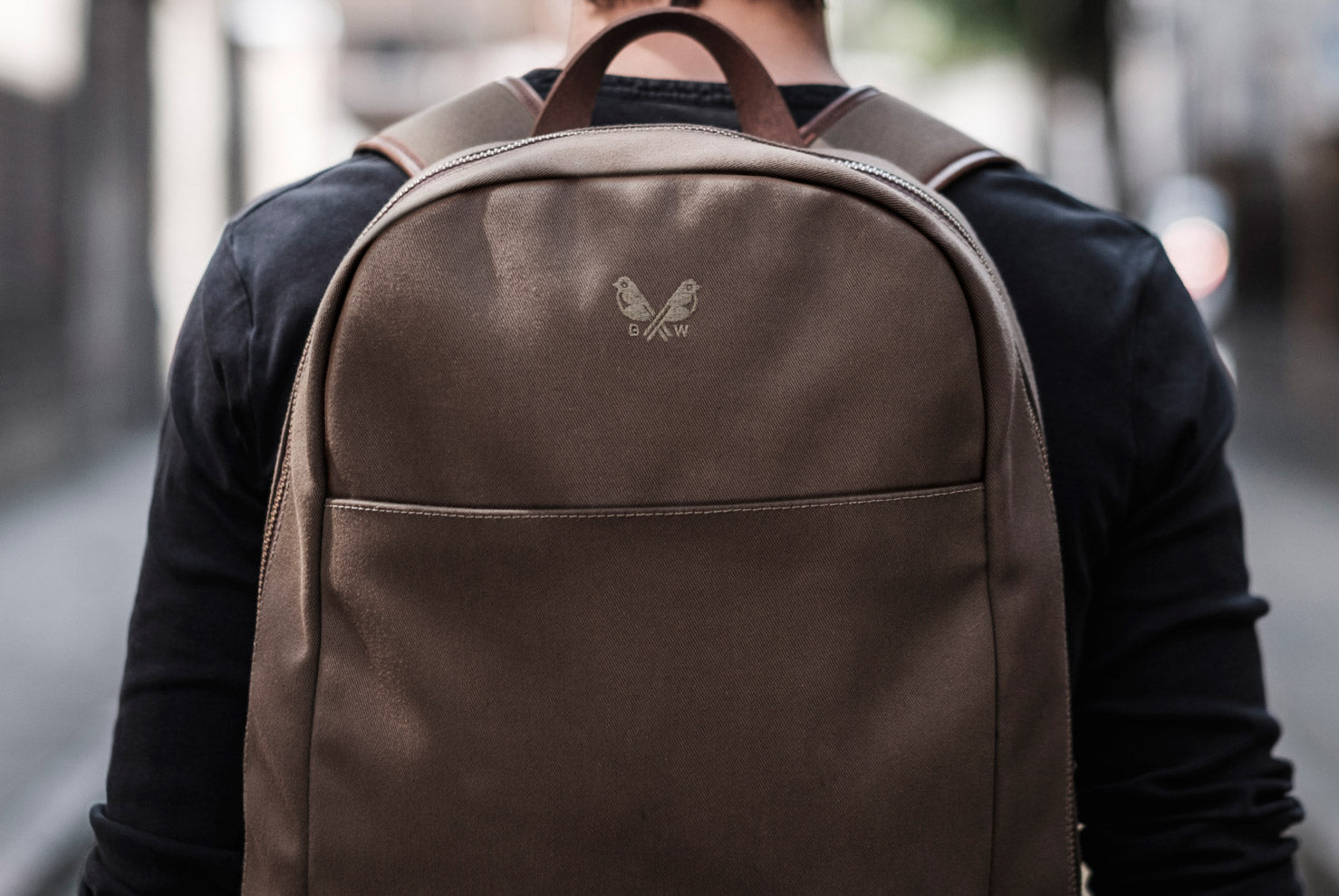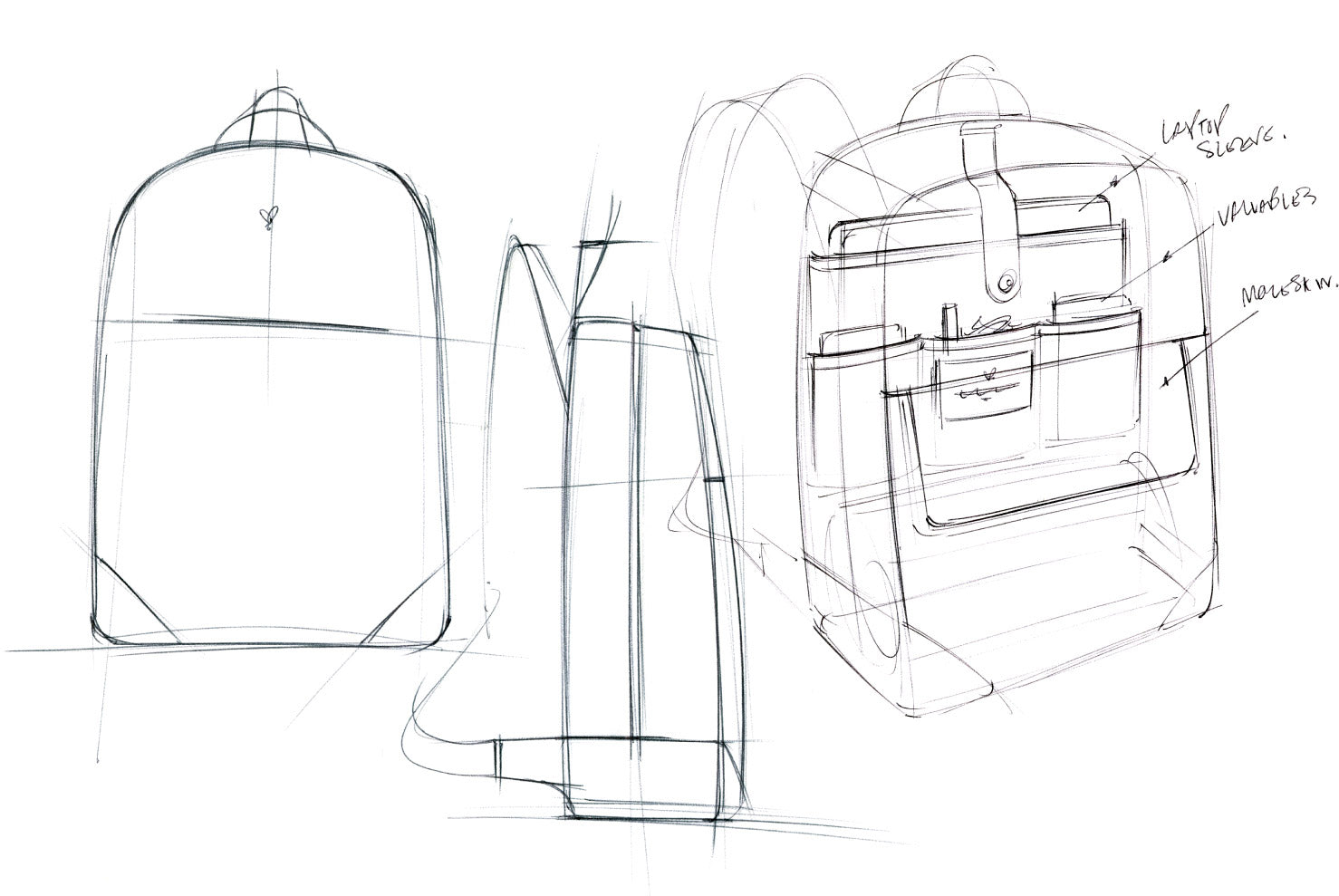 Handmade by our team of master craftsmen in the North of this great island, the backpack is fabricated from 24oz bonded canvas, made and dyed in England exclusively for Bennett Winch.
Bonded canvas is a three-ply composite that's waterproof without the need for surface waxing, an ideal material for a product in constant contact with clothing. A rubber membrane is sandwiched between two layers of 12oz cotton canvas. The outer is coated in a fine layer of Teflon to help water bead off the surface keeping it dry to the touch. It is as rugged as a canvas can be in terms of performance but looks and feels totally untreated.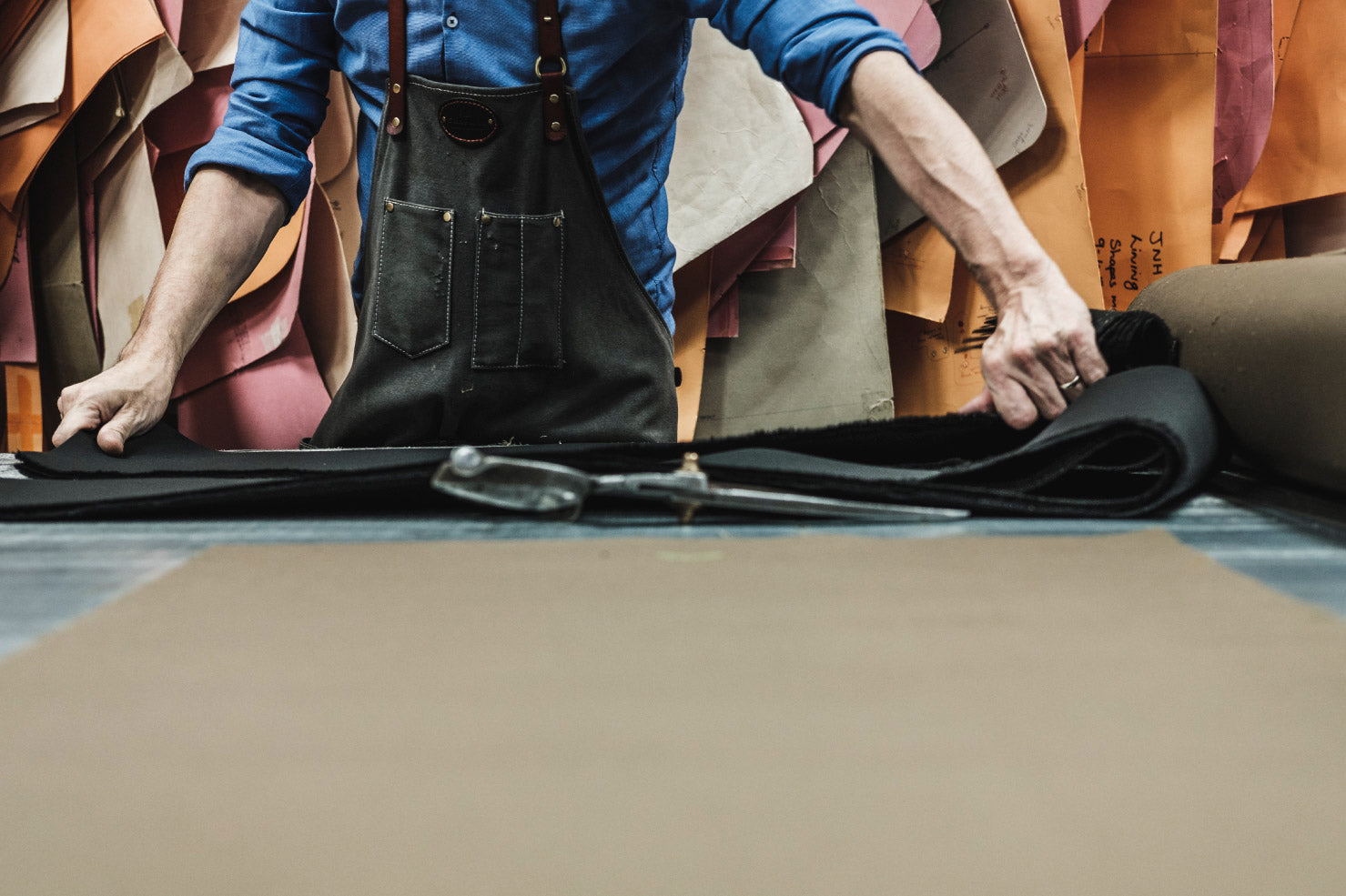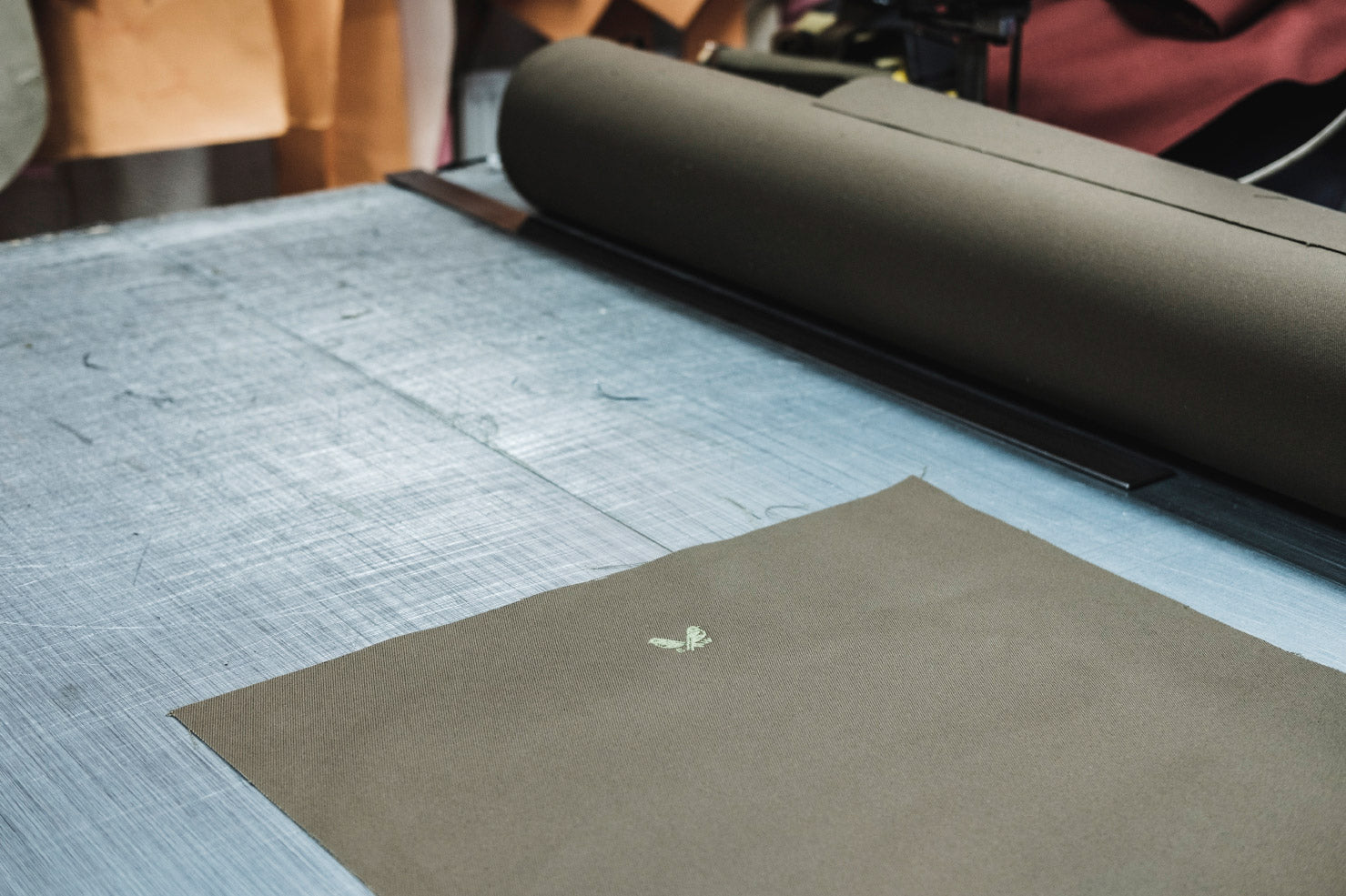 The base and scuff pads on the Bennett Winch Canvas Backpack are all made from leathers hand selected from our Italian tanneries. These reinforcements mean you can set the bag down where ever you find yourself without worrying about the contents. The base panel extends onto the back face to protect the main wear point on the lumber. An additional panel at the top secures the straps while protecting against shoulder wear and increasing user comfort.
For the purists the backpack is also available in all leather. Veg-tanned and full grained, we choose hides with the richest textures that age gracefully, softening and creasing with use. We line the shoulder straps of each in a soft and durable suede for additional comfort and to remind you what you're wearing.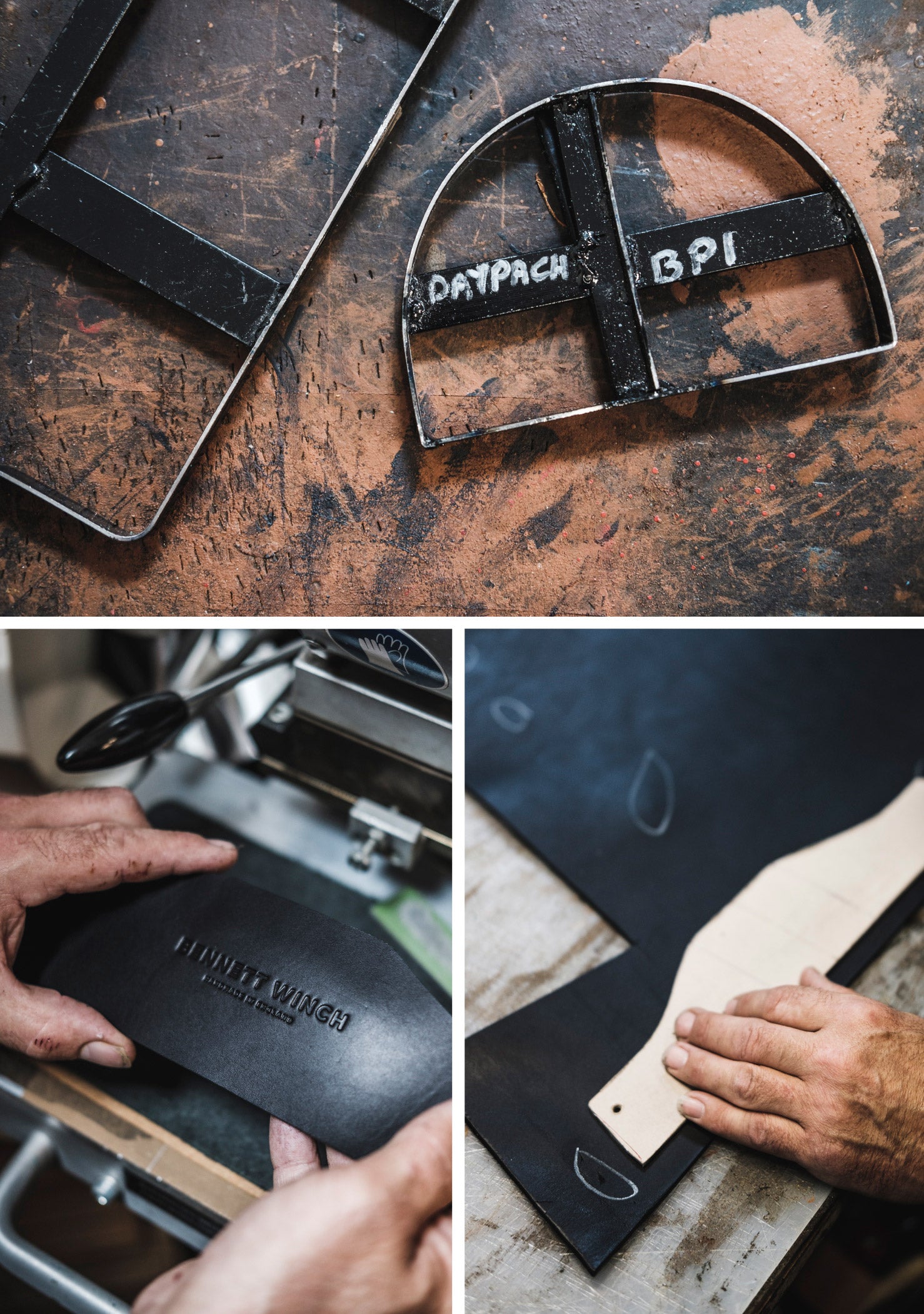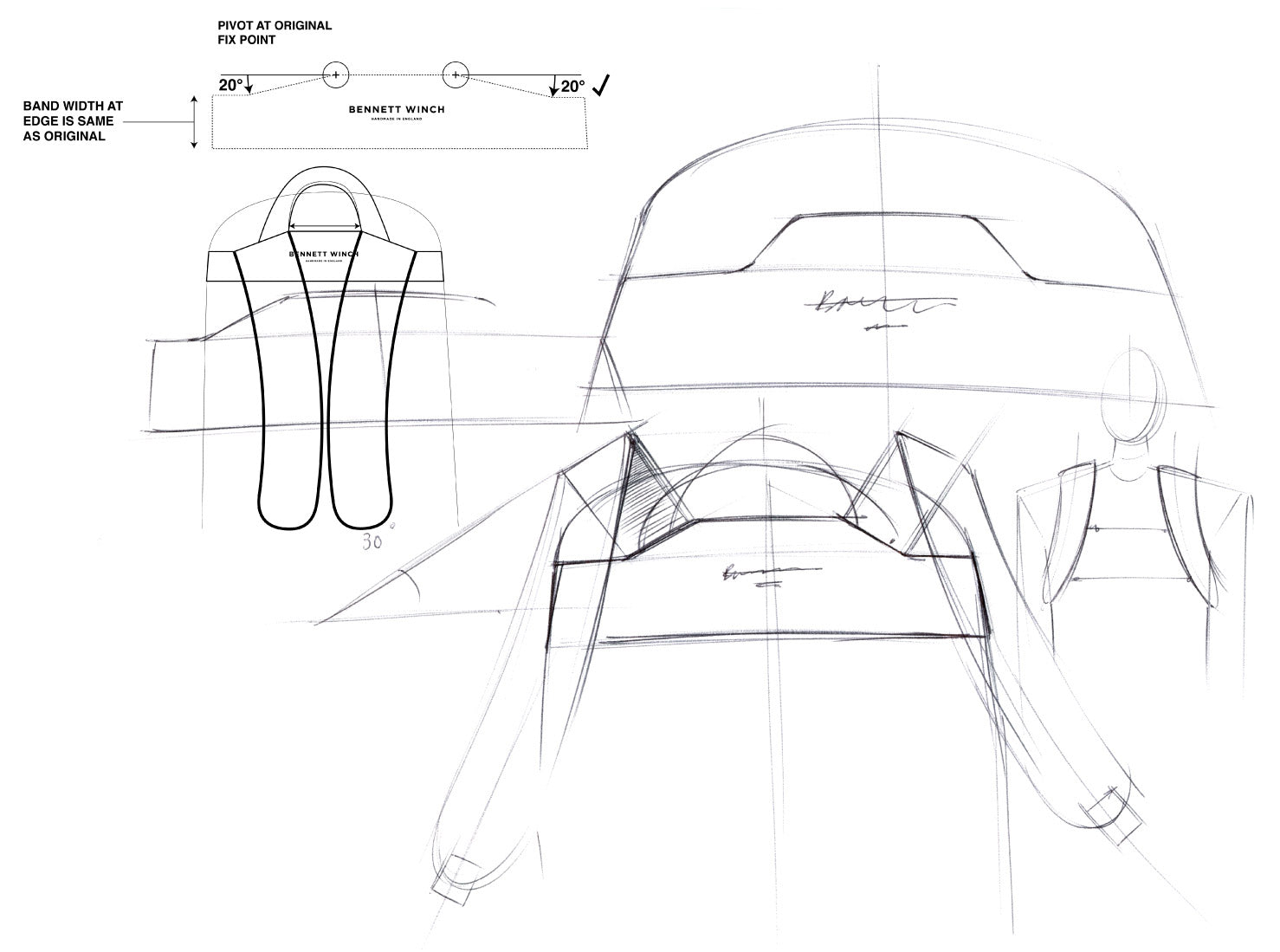 A signature of our products is the London cast and welded brass hardware. We payed particular attention to the adjustable buckles on the shoulder straps. Inspired by divers' loops on oxygen tanks they ensure the webbing is easily adjusted but will never slip, no matter how fast you're moving or how heavy your load.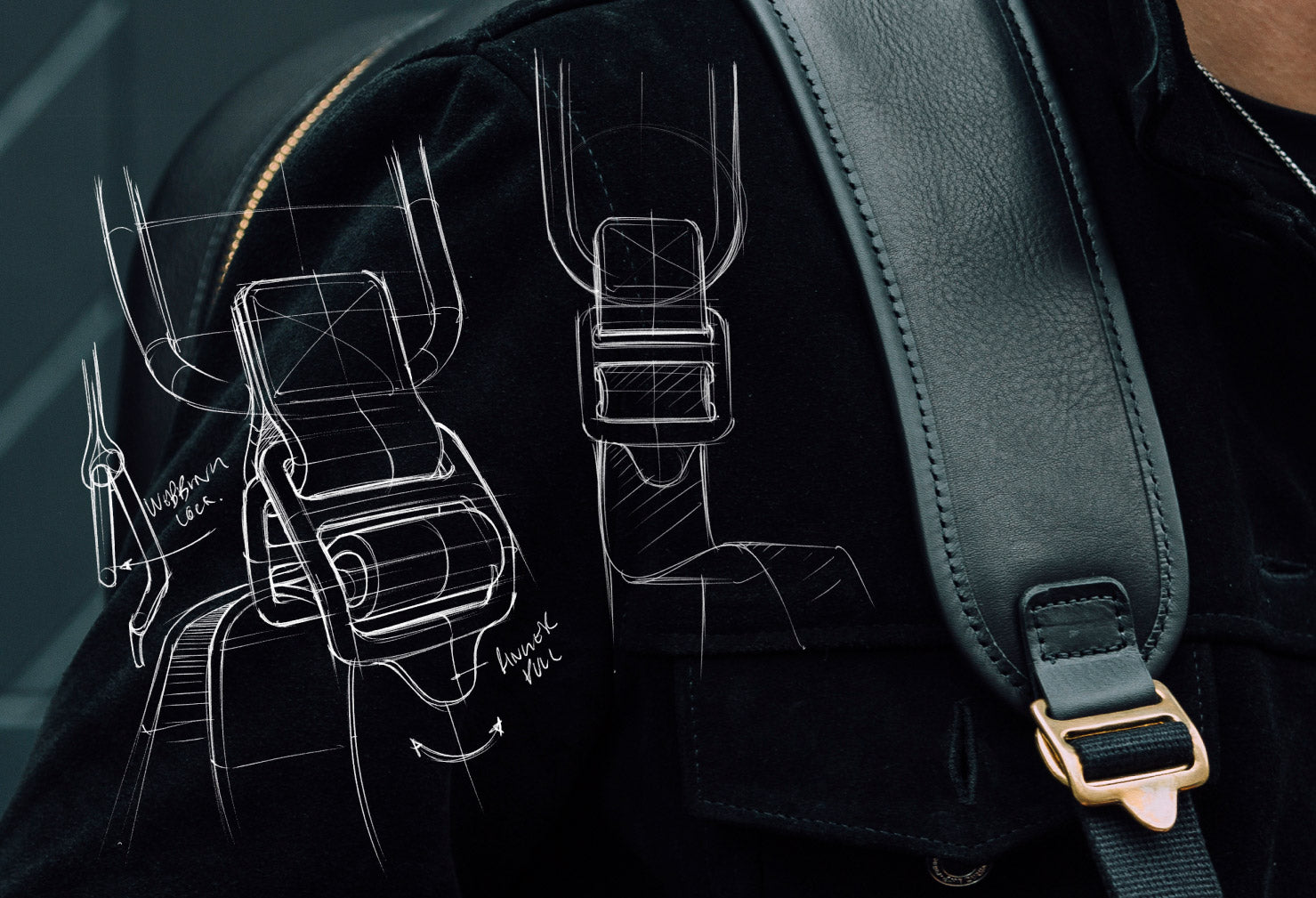 Perhaps the most unique feature of our backpack is the removable 'wet compartment' made from waterproof nylon. It sits flush to the front face secured courtesy of some more London brass. Inspired by roll top canoe bags, the idea is that you can separate your muck from your valuables. Muck can be defined as gym and sports kit, grubby motorcycle chains, waterproof overalls and anything else that needs to be socially distanced from a laptop. The compartment is easily removed for washing as well as ease of packing.
Inside the main body of the back pack there's a padded sleeve for up to a 16" laptop, secured by a popper fastening. The padded panelling means a laptop won't need a cover to stay safe. On the face of the sleeve are three additional slip pockets for smaller items.
Accessing all of this is made easy by a 'wide mouth opening'. A central YKK brass zip runs from base to base enabling the bag to open to 180 degrees and packed or accessed flat. No grown up should ever have to rummage.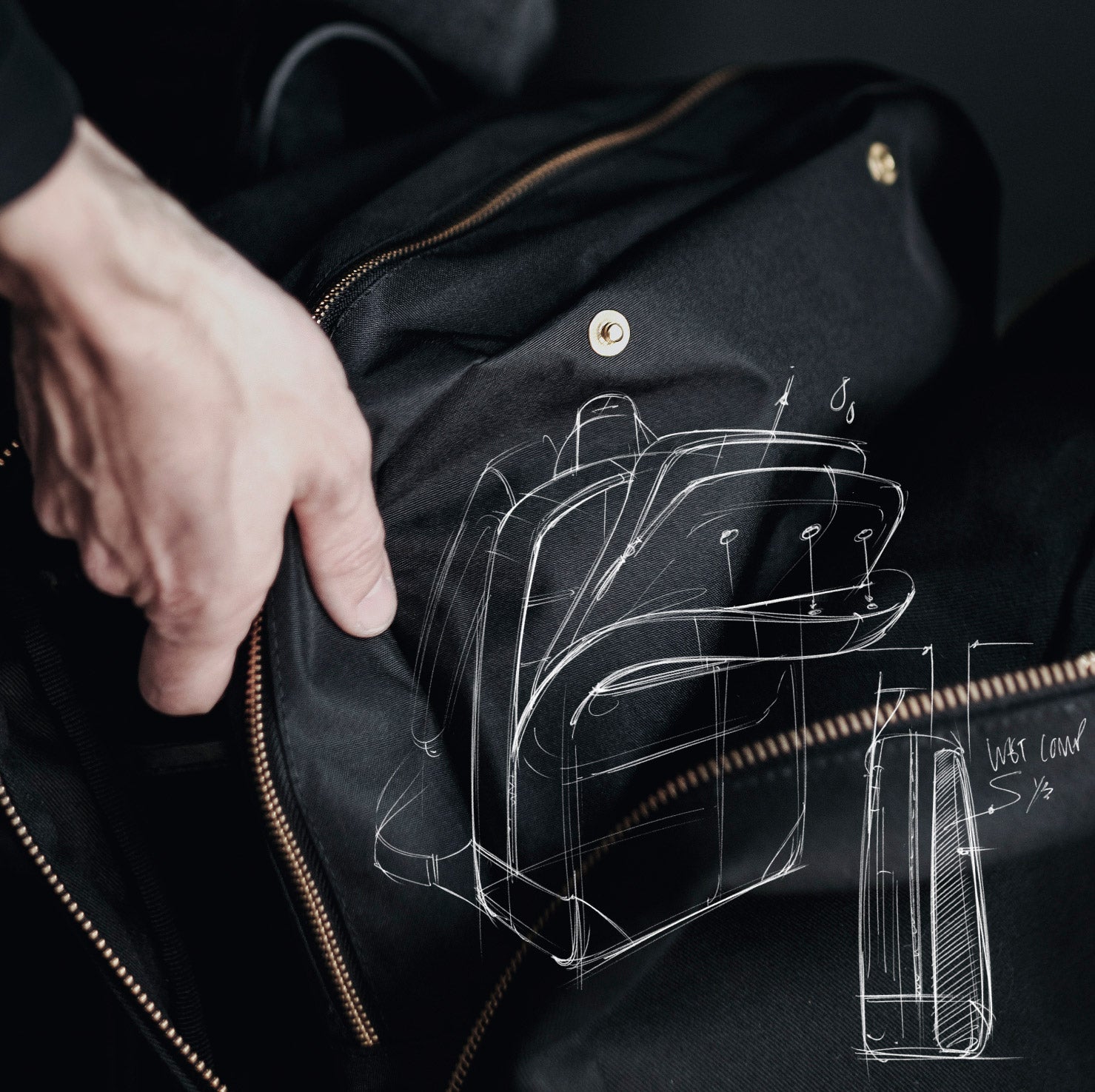 From an aesthetic point of view, as with all of our products, 'removal' was the core design principle. The backpack is a well evolved format, our job was to strip it back to only the most intuitive and ergonomic elements while injecting a more refined sense of proportion and material integrity.
Every member of the Bennett Winch team owns and uses a backpack on a regular, if not daily basis. Those responsible for the design and development of every devil in every detail tend to be the best ambassadors!