A ROAD LESS TRAVELLED 02:
Samuel Beer, Musician
London born Beer originally began his creative endeavours as a painter until failing sight made him turn all his attention to the sonic world, specifically the guitar. Now a master of his instrument, and a handful of others, Beer is a highly regarded recording and performing artist. His band, The Treetop Flyers, have three celebrated albums to their name (the 4th scheduled for release in early 2020) and have travelled the world gracing some of the most revered stages shoulder to shoulder with the likes of Bob Dylan.
As well as performing, Beer is a composer and producer. He's a purest, recording to analogue tape, rather than digital, on a mission to capture every bit of magic that flows out of the booth. And he does it from a boat moored in deepest east London.
Bennett Winch headed to the docks and onto the renovated Light-ship turned recording facility known as Soup studios to understand more about Mr Beers 'road less travelled' and how he goes the extra mile to ensure the music he captures never loses an ounce of soul.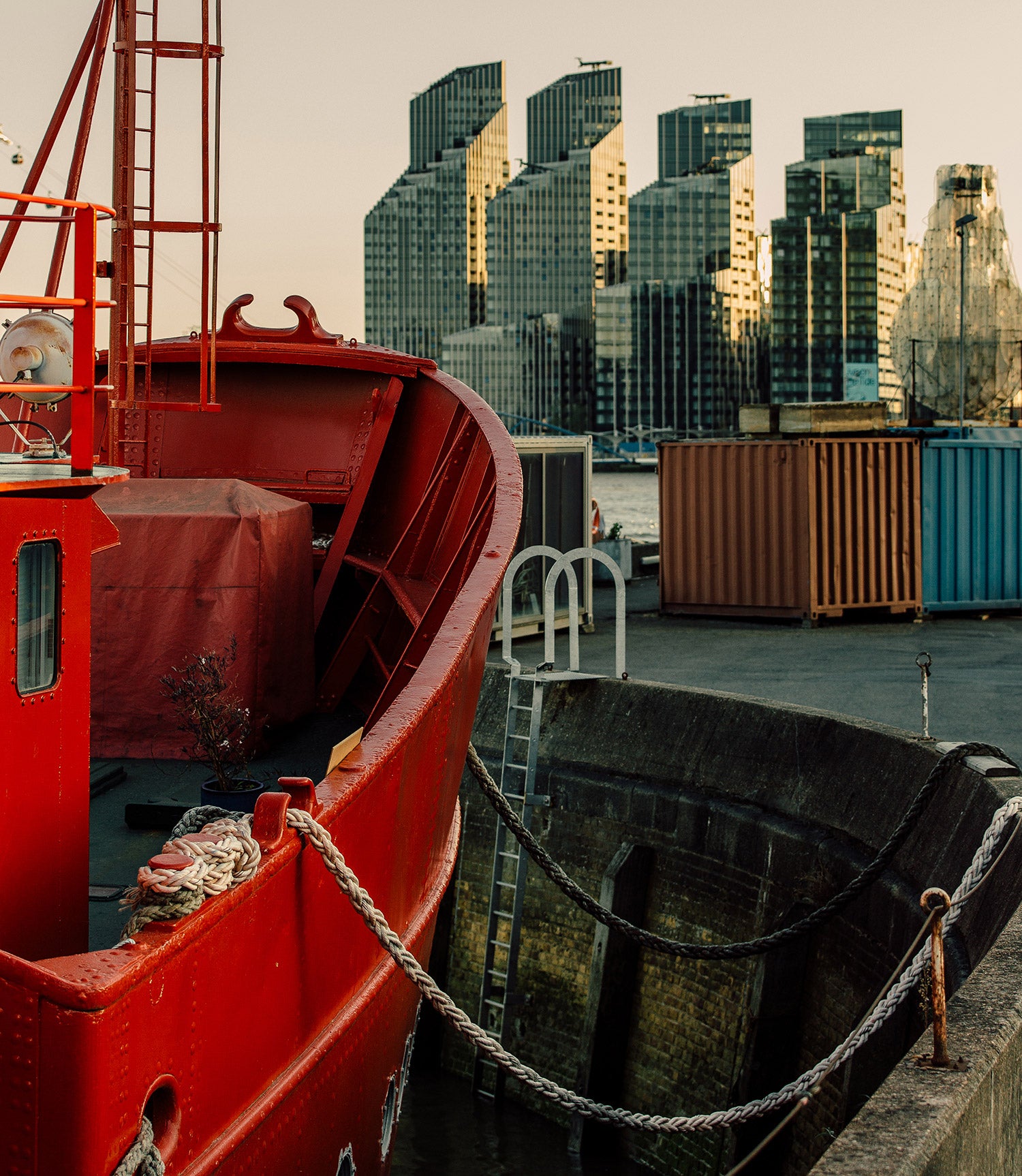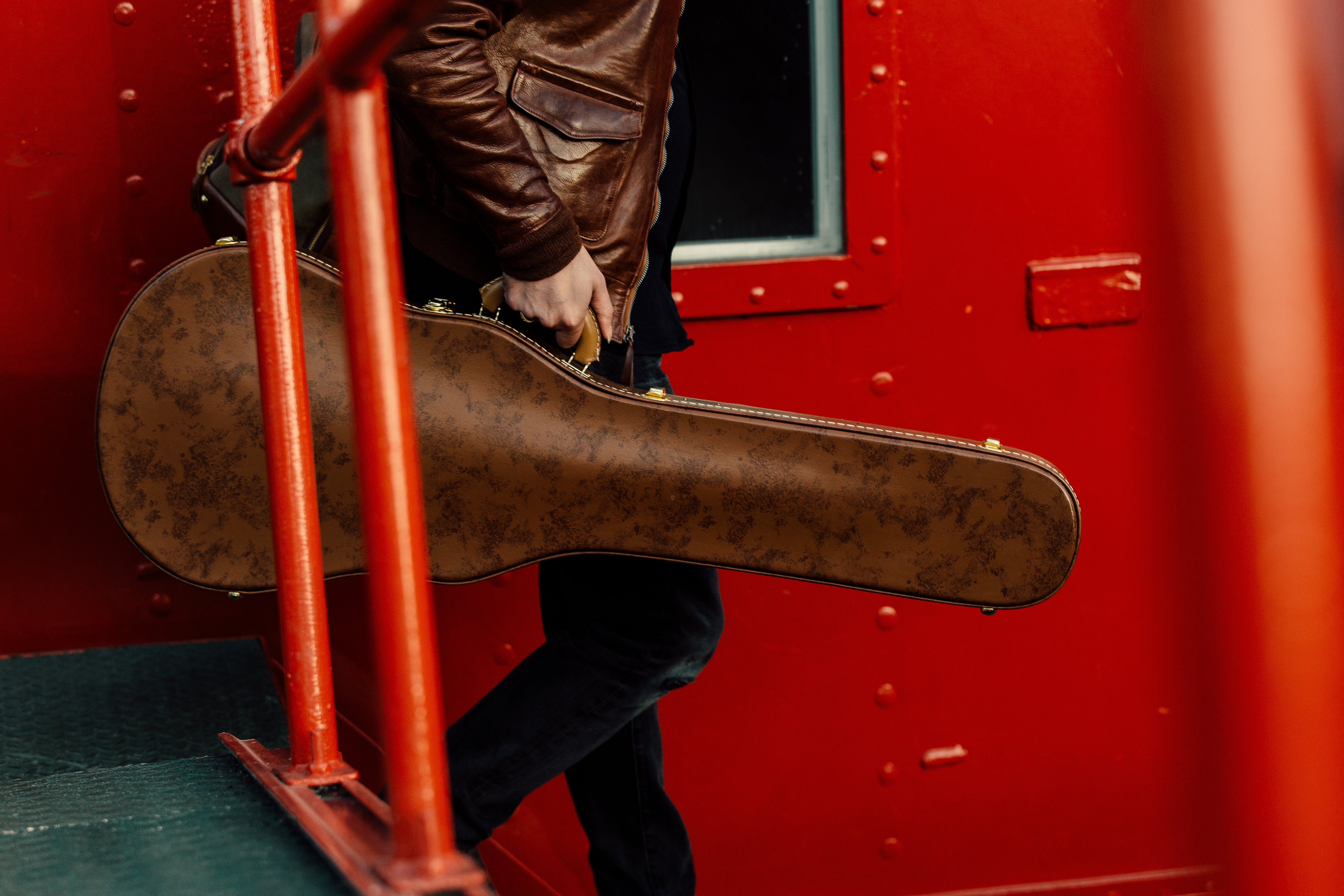 "There are of course easier ways to make records, but where's the fun in that."
SAMUEL BEER
BW: What is it about music that makes you travel the full width of London every day to come here?
SB: If climate change keeps on doing what it's doing its possible that in my lifetime the boat will drift over to Acton and I'll be spared the agonising commute. I'm not in SOUP every day. A lot of projects involve a varying amount of input and peripheral playing that when successful can take a seed of an idea into a tree of a record. This process is never the same twice and it's a great privilege to be trusted by people who lay their money down to be recorded by us.
When I work on a good record with someone I feel it's the only one in the world at that time and it's a mix of taking your first steps and your last chance at the same time. I often feel a micro sense of bereavement when its time to pack all the microphones and instruments away. I feel the personality of the players and their music and the highs and lows that were encountered in the process. Very quickly afterwards this evaporates and the room just becomes a vibey functional space much like the best music venues when they turn on all the lights and sweep away the plastic pint cups. The magic is gone until the next time and it all starts again.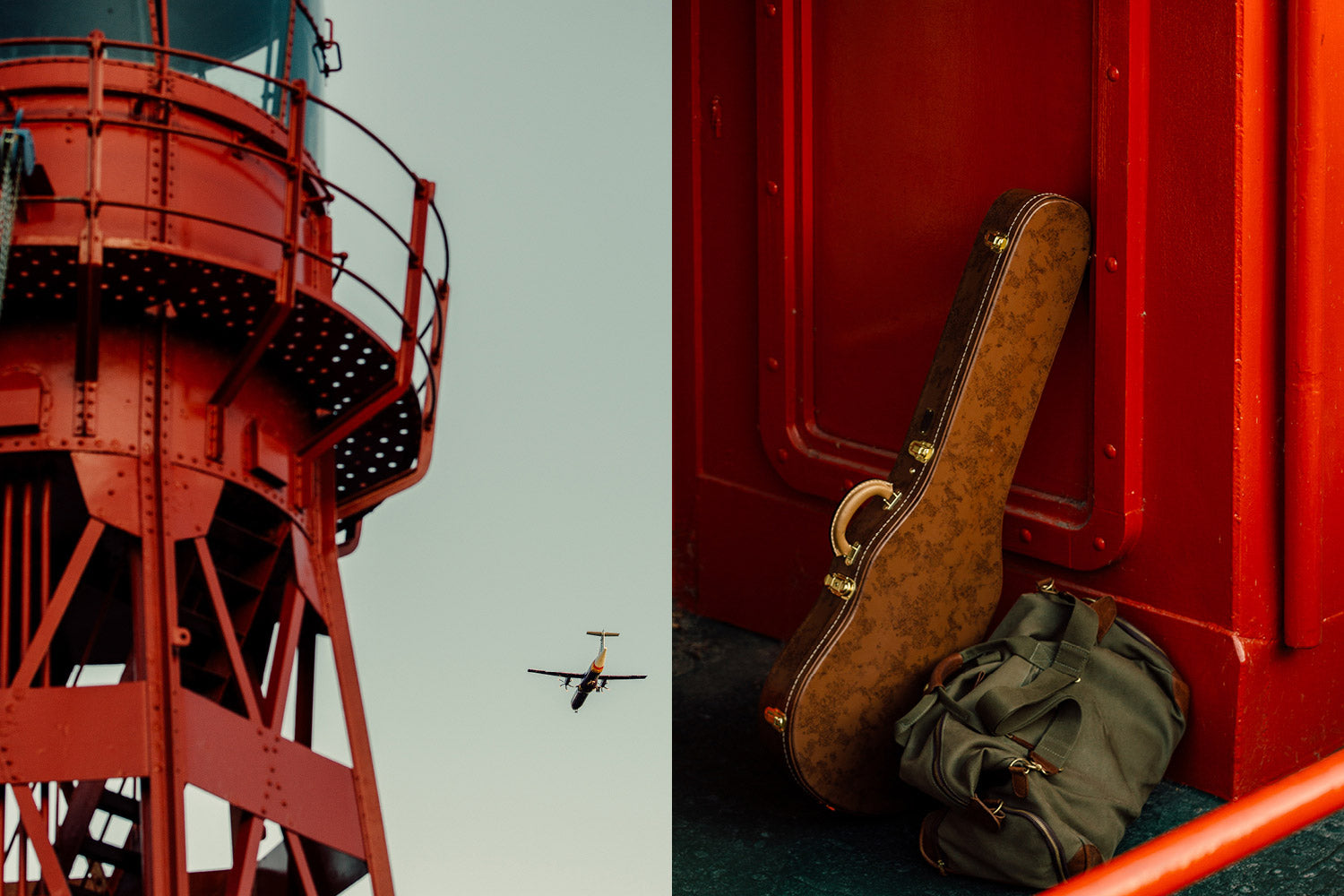 BW: How did 'Soup studios' come about and how did it end up on boat?
SB: Soup was initially the creation of my dear friend and Mentor and occasional tormentor Simon Trought. Meeting Simon was like when Morgan Freeman meets Andy Du Frain in the Shawshank Redemption for the first time. There were no Rock Hammers and rather looking to escape, I wanted in. My band just wanted to make an EP to get some gigs but it was the start of something that would be very long lasting. That was in a tiny basement just off Brick Lane but several years later Simon myself and Giles Barrett, pooled our resources to build a far more ambitious studio in Limehouse. During the next few years we were joined by David Holmes who completed the jigsaw. Several years later we came across an amazing studio created by the very talented Ben Phillips who had made the impossible possible by converting an abandoned Lightship, that was almost certainly destined for scrap, into a wonderfully unique and ambitious recording space. The film of his original boat conversion process is still on YouTube and I urge you to watch it and ponder on his efforts next time you stub your toe doing some light DIY at the weekend.
What is it that makes analogue tape such a special format compared to digital?
Many reasons sonically, aesthetically and emotionally. There are far more technical Engineers then me out there (all of whom work at SOUP) so I follow my nose on the emotional side of this. One I like is that tape can make you narrow down a potentially endless avenue of choice that can often give artist and engineer snow blindness. Tape offers far less of the "we'll fix it later" attitude and can really focus people on a single take. In reality we have many more as we have a rewind button that is worn down to a tasty 80's nub but you know what I mean. You'd never go to a surgeon who declares we can fix you in the edit.
What makes a great recording?
The right mix of Preparation and spontaneity from those making the music and those recording it.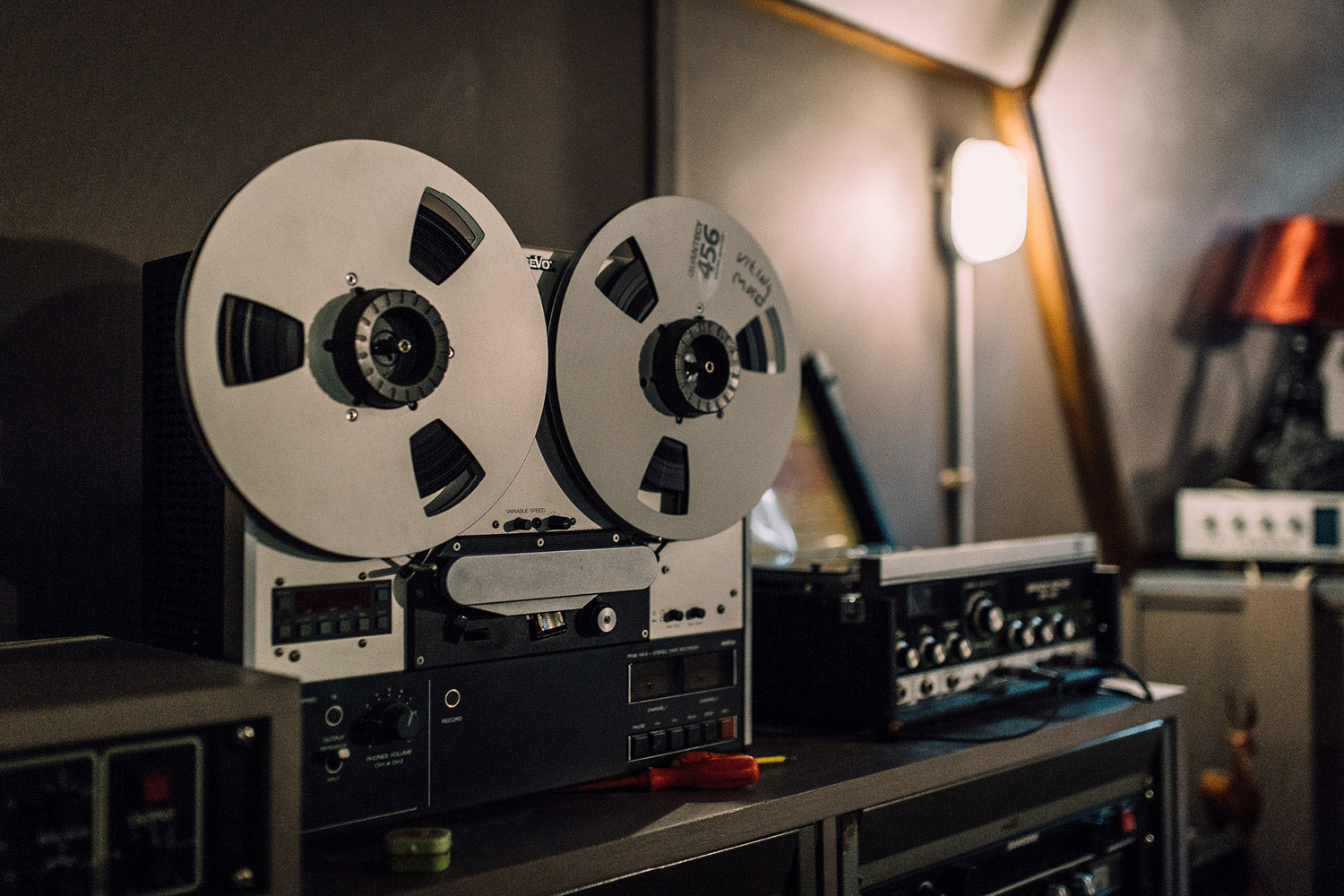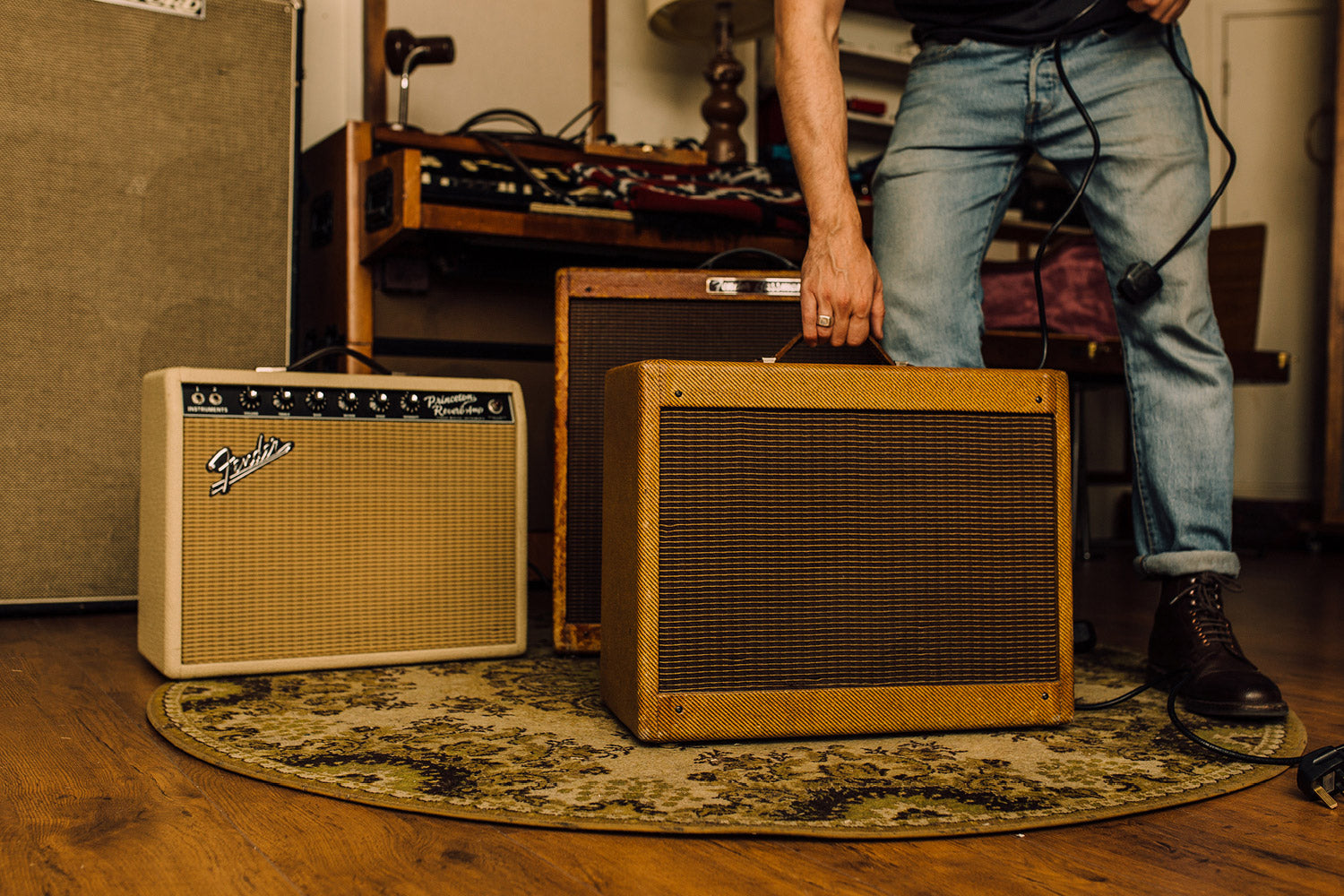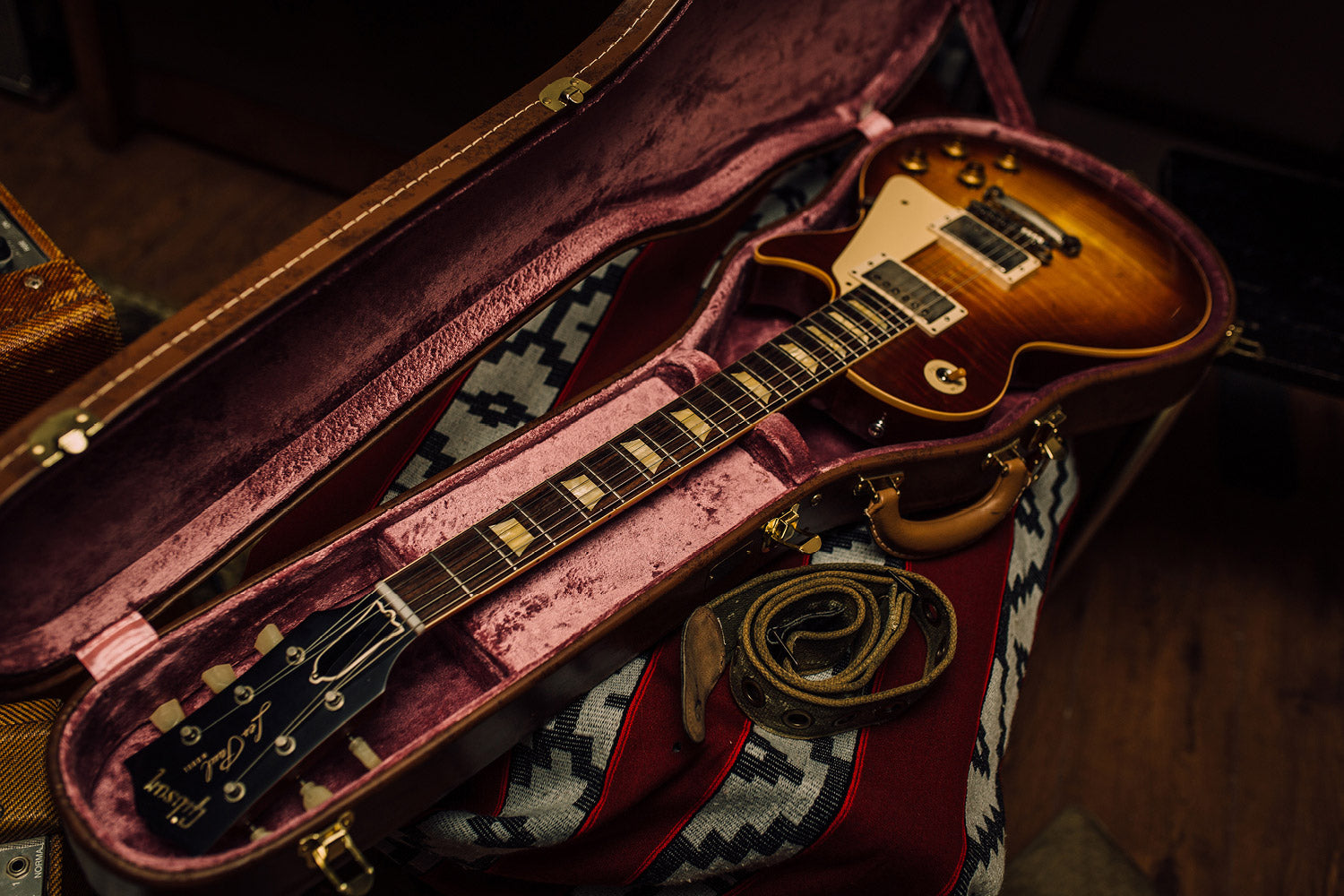 What's the greatest recording of all time?
Horrible question. One mans silver is another mans gold. I like to imagine that the greatest recording hasn't actually been made yet…
You've got 2 guitars with you, one looks like quite grown up choice and, with the greatest respect, the other looks like something from Elvis's burger years, why these?
The Elvis guitar is a Gretsch White Falcon. The 1950s originals were made out of New York and were and all very different in character. Getting an old Gretsch is a gamble but when you find the right one hold onto it.
The other is something very special. This is a Gibson 1959 Les Paul reissue. Les Paul was an all round innovator and the man widely credited with inventing multi track recording among other things. He was a jazz guitarist and a star in his day. At his height he worked with Gibson to create a solid body guitar with pickups that enabled the guitar to be amplified for the first time. These guitars that bore his name were made roughly from 1954 to 1960 and the top of the top are the Les Pauls made from 59 and 60. Each guitar was hand made and will be slightly different weather that be the carve of the top, the figure of the maple known as flame or burst or the exact wind of the metal coils inside the pickup which gives the guitar its electric nature. These guitars quickly became recognised as something very special and sought after although they were a relative flop when they came out. The Les Paul I am playing is as close as I will get to an original until my Bennett Winch modelling career kicks off as an original will set you back about $200k. This Les Paul however is also very special and the best one I've found so far, I could go on and on. It's chat like this that you can use on a first date if you want to ensure you don't get a second.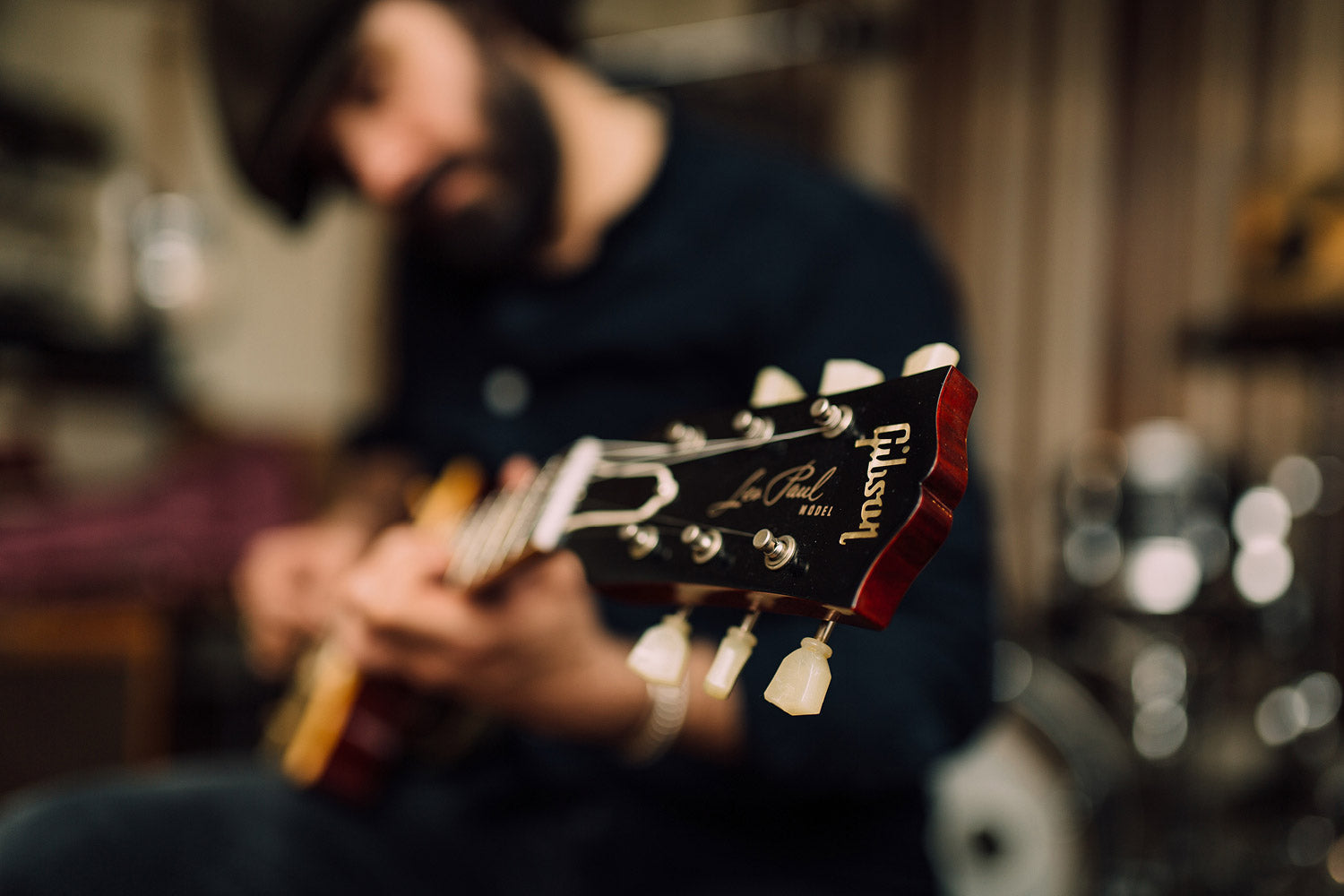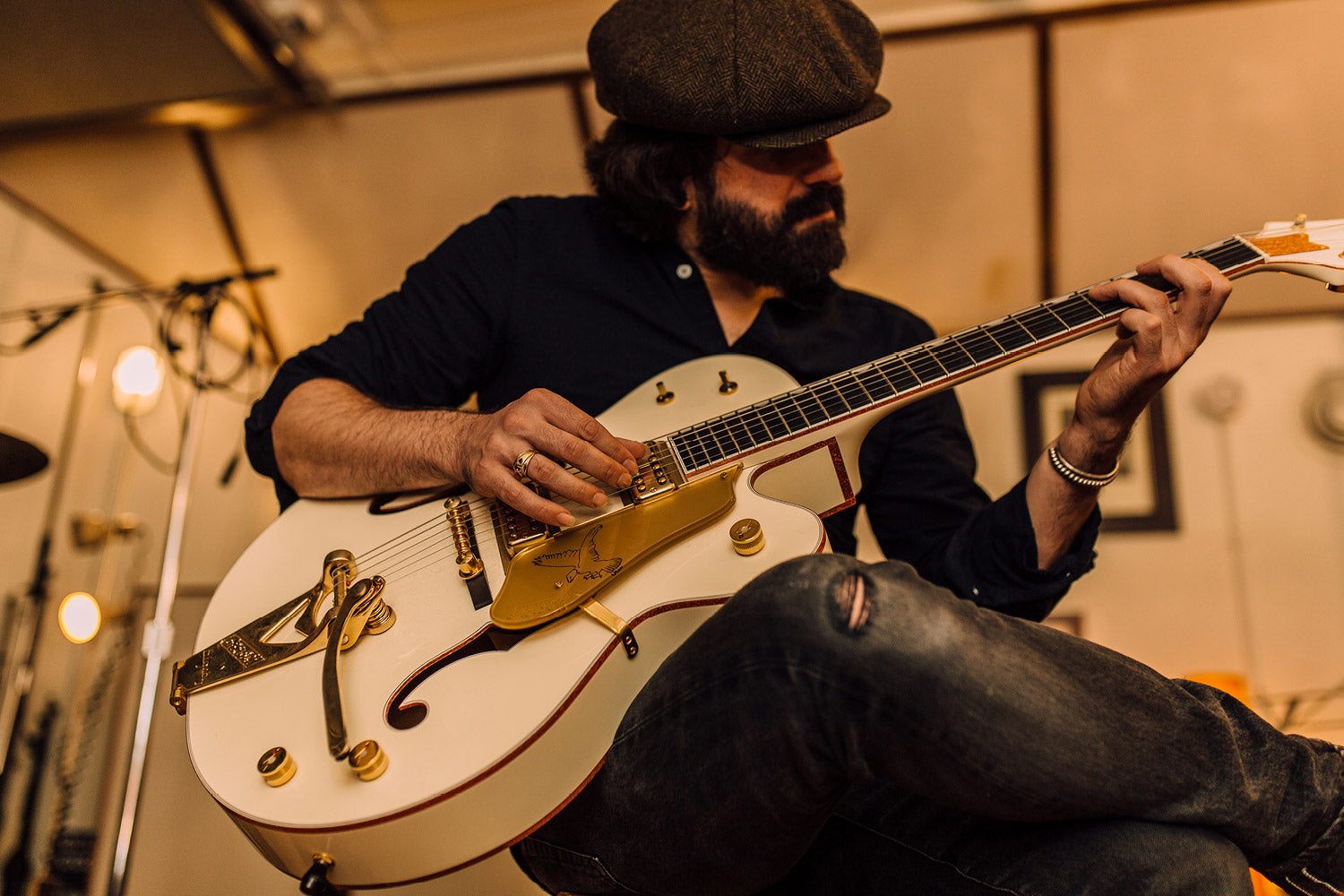 You've had an olive weekender for a few years, and it's clearly taken a pounding! Where's it been?
I love my weekender and I challenge the Airport baggage handler who even thinks about bunging a sticker on it. It appeals to both sides of my character, the get up and go in the moment me and the me that actually needs to be organised if I'm going to have any chance of finding anything. So far it's accompanied me all around Europe and a trip or two to the States. It's been shoved into overhead lockers, the back of tour vans and dragged around in the rain. Generally kicked about, used and abused. It's ideal where the need for Equipment and clothes has to be catered for with one bag. Literally my G string and a spare G string, you never know what a good weekend can bring!
Lastly, what's been your most memorable stage?
Puberty. No question.