OUR AMBASSADORS
The Drive to Endure
World Endurance Championship drivers Alex Lynn and Harry Tincknell on their hopes, heroes and hairiest on track moments
Longevity, precision, skill – these are words that hold a lot of value at Bennett Winch; but they are not just invaluable attributes to us. Across the channel at Le Mans, and during a gruelling season around the world, drivers compete at their limit, operating in teams to race around the clock. From the break of dawn to the dark of night, they compete in mechanical marathons, executed at incredible speed. Fresh from the 24 Hours of Le Mans Centenary, we caught up with Bennett Winch drivers Harry Tincknell and Alex Lynn to find out what it's like to compete in the world's most iconic race.

What do you consider your biggest achievement since becoming a professional?
AL: It has to be winning Le Mans in the GT class for Aston Martin alongside Harry and Maxime Martin. I'm not going to lie, I shed a few tears on the final lap. It was emotional stuff. 
HT: Definitely winning Le Mans twice, once in the LMP2 class with Jota Sport in 2014 and then with Alex in 2020.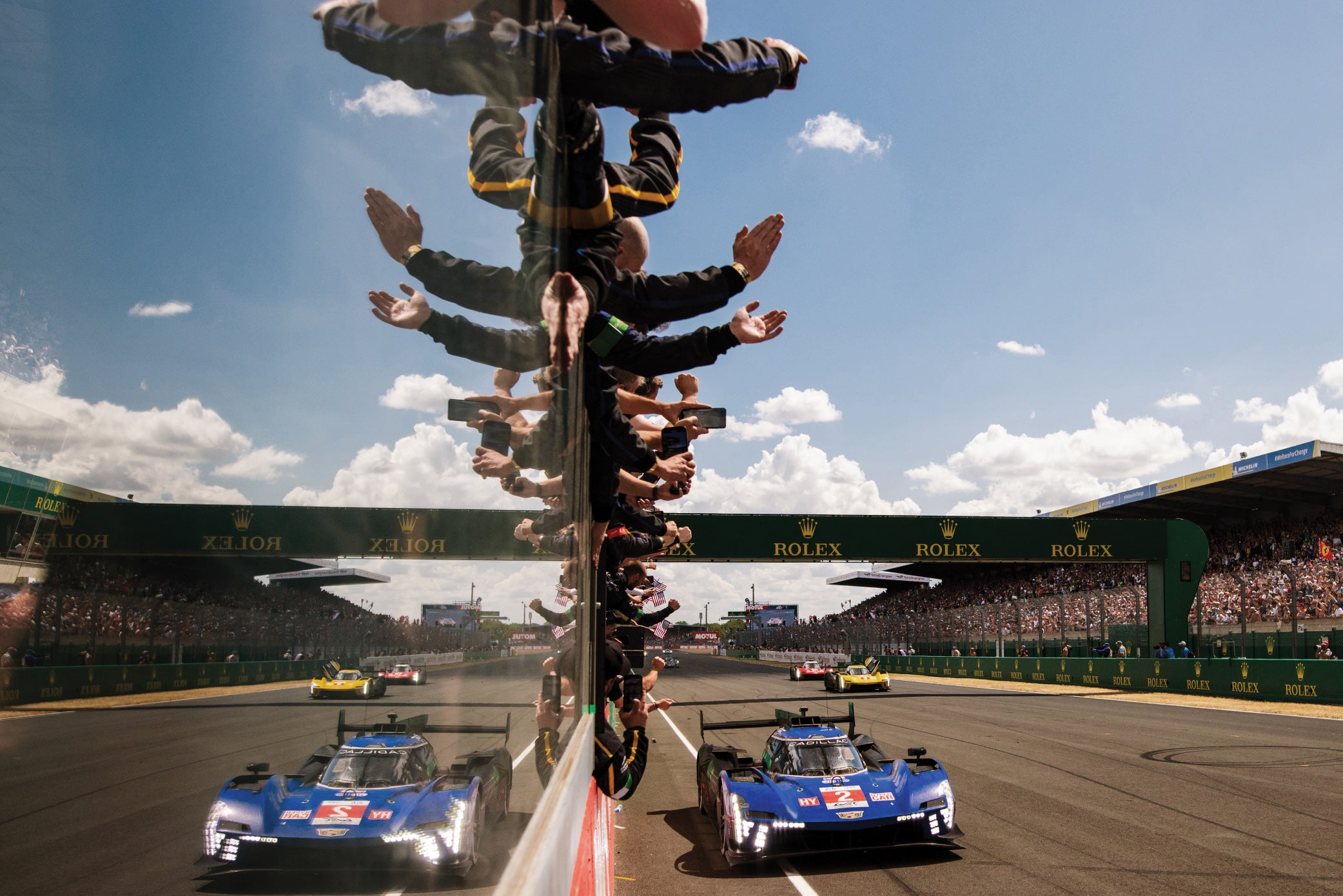 Alex Lynn crossing the line P3 at Le Mans 2023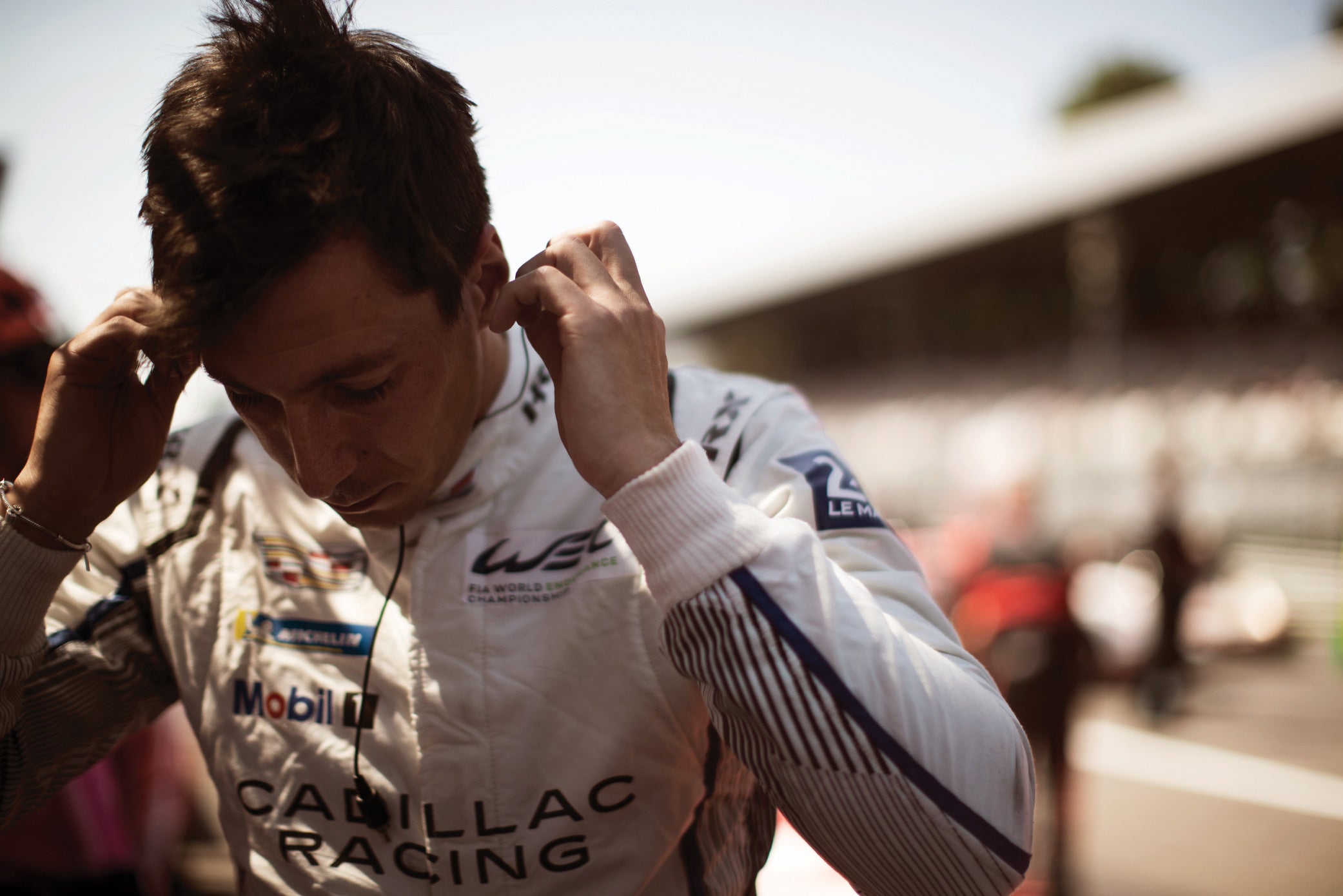 Alex getting ready for a stint at Le Mans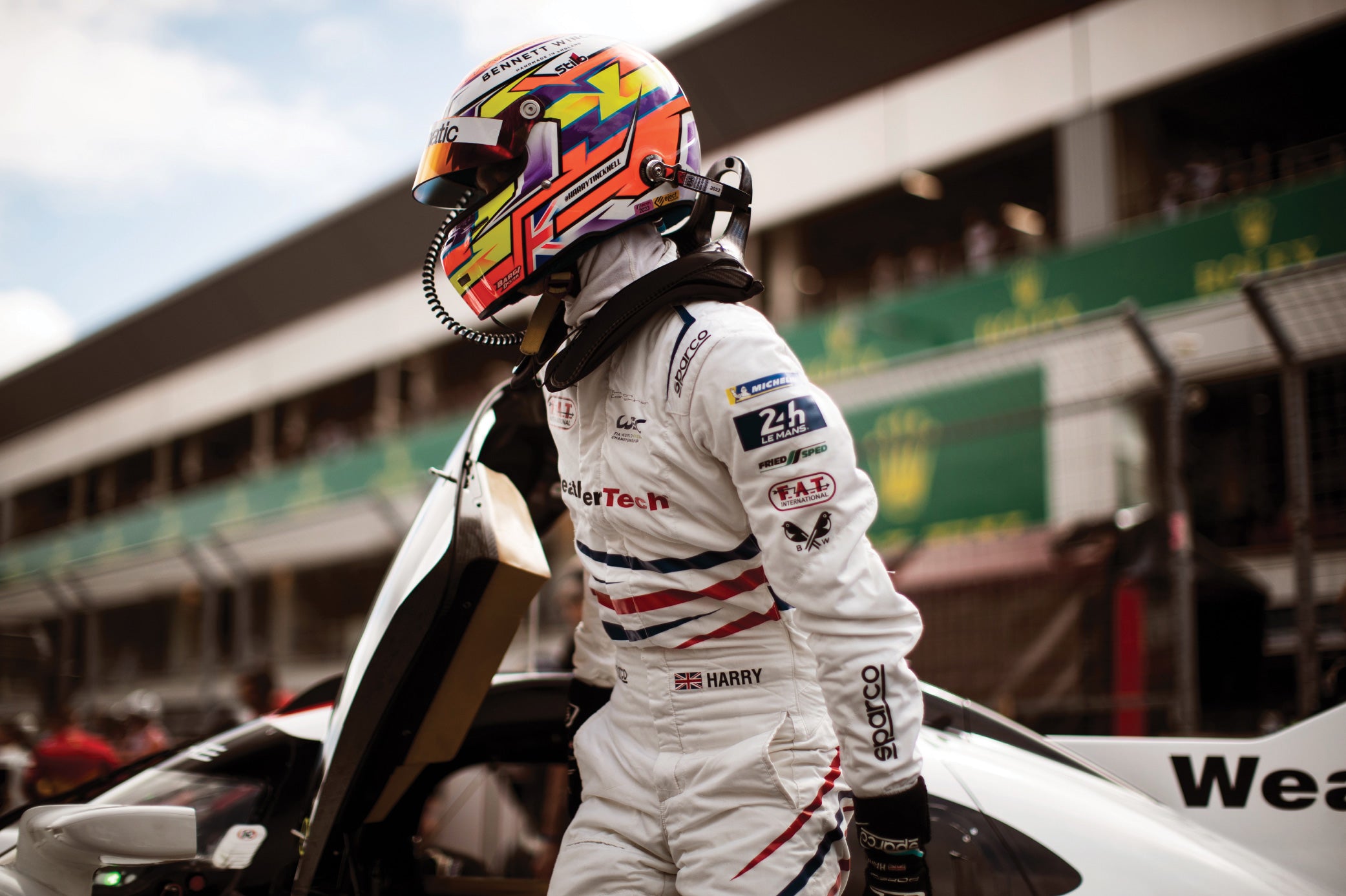 Harry Tinknell at 6 Hours of Monza
Do you have a racing driver hero?
AL: Michael Schumacher has always been my hero. His constant pursuit of excellence always mesmerised me when I was a kid.
HT: Mika Häkkinen, the Flying Finn. He was my hero when I was watching F1 as a four-year-old upwards. Blisteringly fast with a good sense of humour. They say never meet you heroes but I met him once in Macau and he was awesome!
What has been your hairiest ever on-track moment?
AL: I had a nasty crash in Saudi Arabia during my time in Formula E. The car took off into the air, flipped then hit a barrier upside down at pace. I woke up in Riyadh A&E not knowing what had happened. I remember watching telly in bed and seeing the crash in slow motion on the evening news. It wasn't something I wanted to re-live, to be honest, but seeing it made me grateful I came out relatively unscathed.
HT: I've had a couple of monster shunts; the hairiest was probably in 2018 at Spa. I had a front left tyre failure at Eau Rouge and hit the wall flat out. I just closed my eyes and hoped for the best – luckily, I was unharmed. 
Teamwork is crucial in endurance racing – what do you think is the most important factor when trying to create a high-performing team? 

AL: Sacrifice. To be a winning sportscar team you need to be able to be truly selfless and be willing to do what it takes for the team to succeed. It's a different mindset to single-seat racing. 

HT: I think it's important to create a positive culture within the team. Make things as fun as possible, while always keeping an eye on the end goal. 
What do you listen to before a race?
AL: Any drum and bass really, it gets the blood pumping and helps me focus.
HT: You Only Get What You Give by New Radicals.
Describe the experience of racing around Le Mans at night at more than 300kph in three words.
AL: Fast, intense, special.
HT: Absolutely F***ing Incredible.
What's your 'runaround' of choice when off-duty?

AL: Usually the Porsche Macan. I share it with my other half, so if she's using it, or the weather's good, I'd always opt for the motorbike – I own a Triumph Bonneville T120. It's a newer model, made in 2022, and starts on the button every single time.
HT: An Audi RSQ8 for weekdays and a Ford GT for the weekends.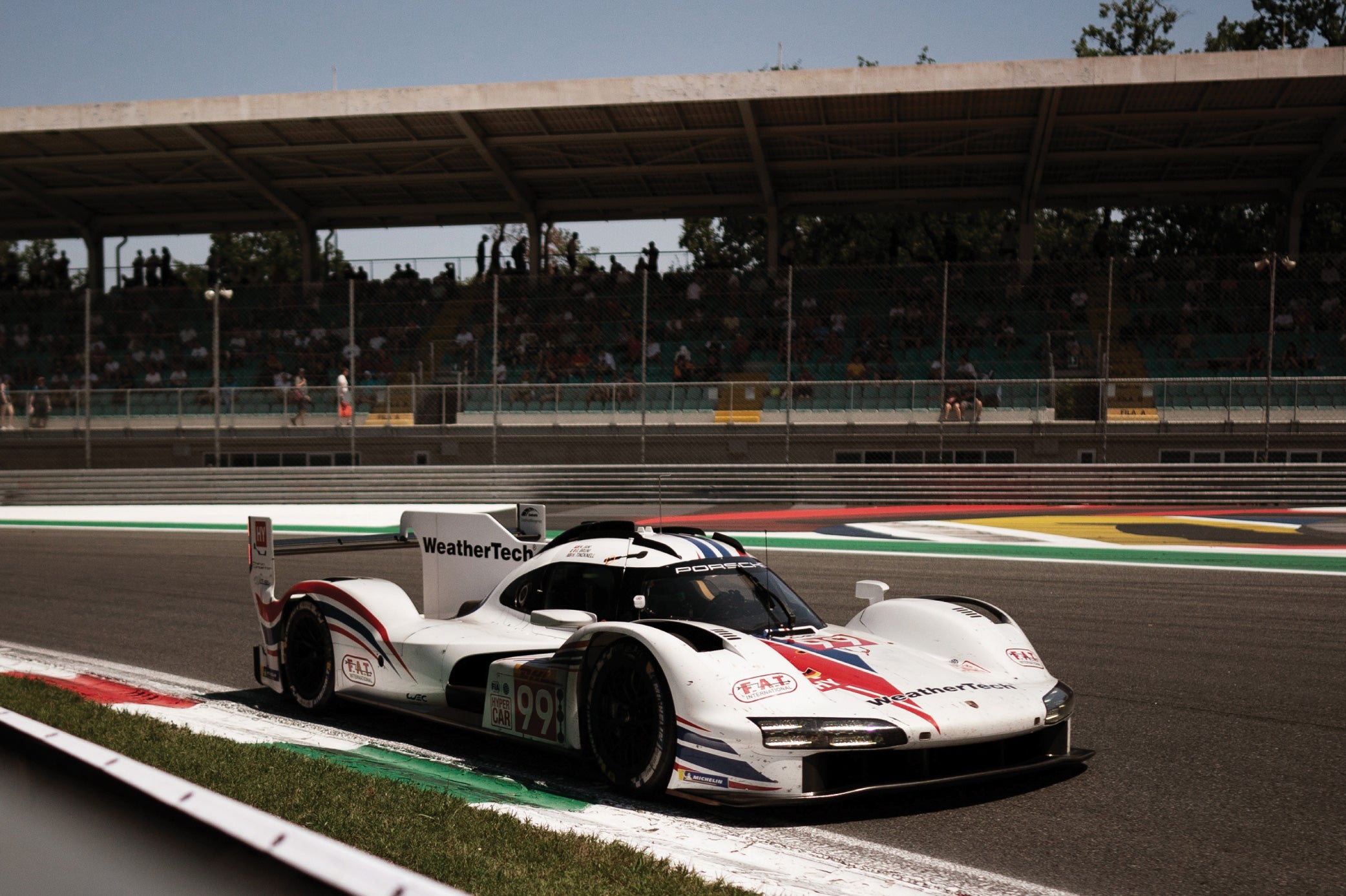 Harry on track in his Proton Competition Porsche 963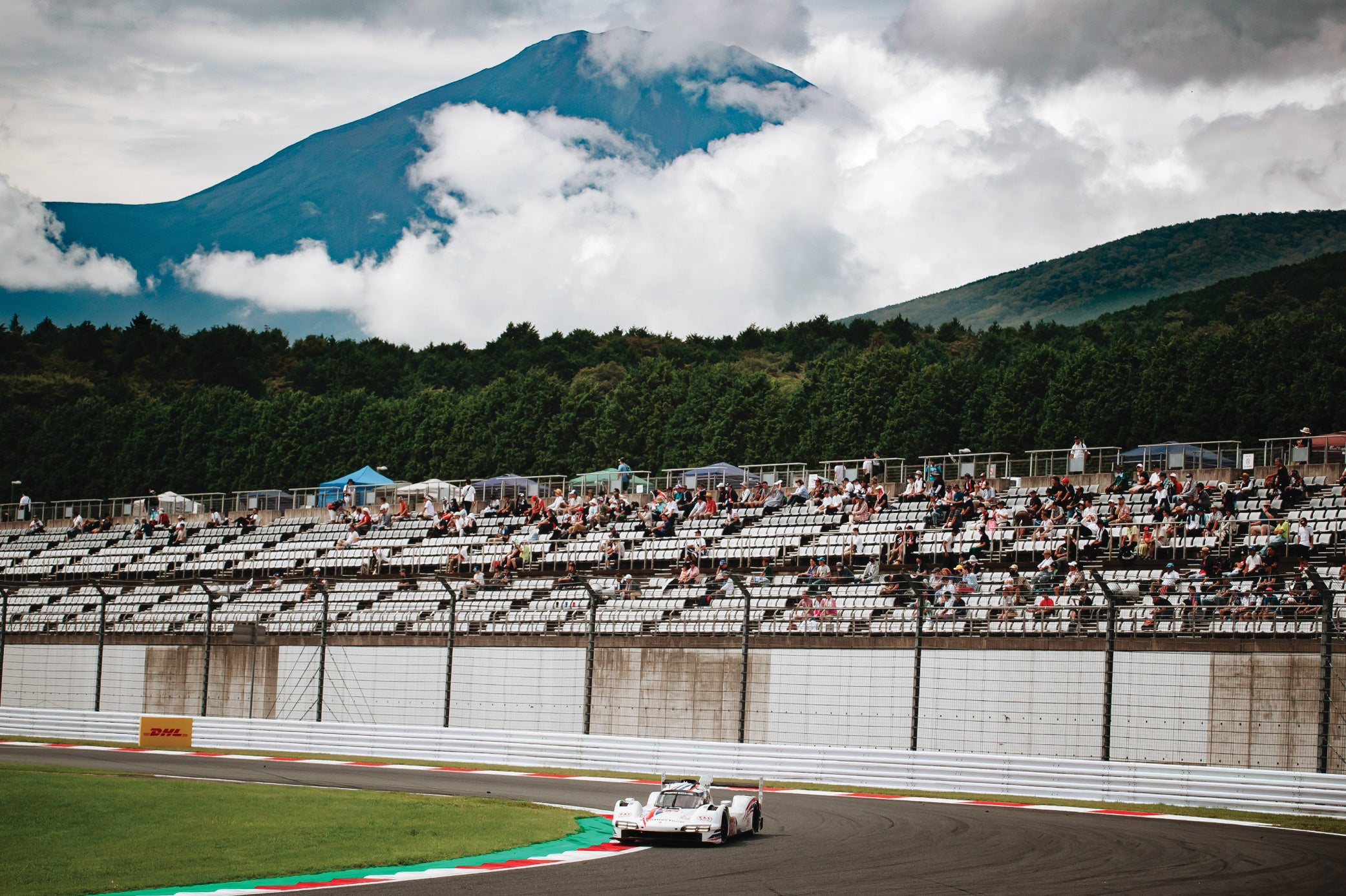 Harry during FP sessions at 6 Hours of Fuji, Japan.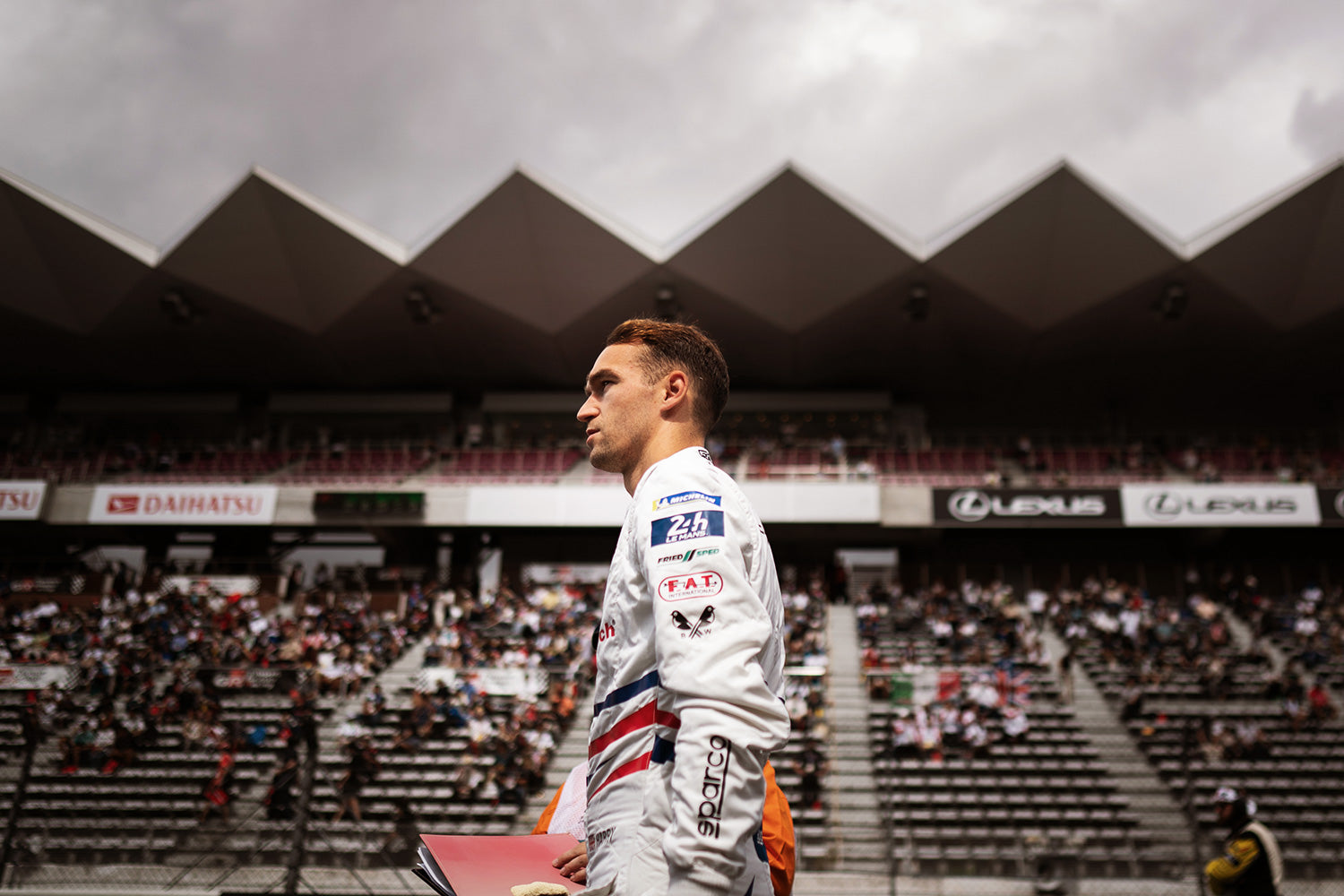 Harry during the grid walk before the 6 Hours of Fuji WEC race 2023
Looking ahead, what excites you most about the future of endurance racing?
AL: The competition. It's going to be a truly golden era for the sport. Although it's exciting with such amazing manufacturers coming back to endurance, it makes things even more competitive, so it comes with an element of frustration. Achieving my goals of winning Le Mans outright and the World Endurance Championship in the Hypercar class are going to get immeasurably harder – but nothing worth having comes easy! 
HT: The emergence of the Hypercar class has attracted some of the biggest brands in the world to the top class of sportscar racing. Ferrari, Porsche, Lamborghini, BMW, Cadillac, Alpine, Toyota, Acura and others racing in both the World Championship and the American Championship. You're seeing lots of interest from F1 guys; Button, Vettel and even Verstappen are making noises about doing some races. All of this is leading to record crowds and introducing new fans to the sport – we had 80,000 at Spa and more than 400,000 at Le Mans this year.
What is your favourite track on the World Endurance Championship circuit?
AL: It has to be Le Mans. It's so special. So much history and such a pleasure to drive on the limit. The funny thing about Le Mans is everyone goes there feeling they can win it. It's such a long race and anything can happen. Having placed P3 and lead for various stages of the race this year, I'll 100 per cent be going with the same thoughts in 2024. The podium last year fuelled what was already a complete obsession. 
HT: Le Mans for sure. It really is a once-a-year event as half the track is public roads. That feeling driving onto the Mulsanne at night at more than 200mph with just your headlights lighting up the circuit is one that can't be replicated. And the view from the podium with 100,000 fans on the track afterwards is the best I've ever witnessed. Having said that, your home race is always special and hopefully the World Endurance Championship will return to Silverstone within the next few years.
What is your go-to Bennett Winch carry when travelling during the season? 
AL: My Brown Leather Backpack. It is now an essential on every trip.
HT: My Olive Backpack literally follows me all over the world – my trackside companion.